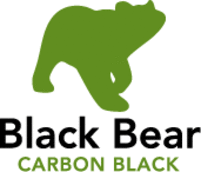 Profile
Netherlands-based Black Bear Carbon BV, founded in 2010, has developed a unique, CO2negative process for producing the world's first Cradle-to-Cradle certified™ Carbon Black from tires. The company's long-term goal is to upcycle all waste tires into valuable products. Each year, 1.5 billion tires end up in landfill or are incinerated, destroying vast quantities of valuable resources.

Black Bear's industrial-scale prototype plant is operated by Dutch Green Carbon, a joint venture between Black Bear and Kargro, a tire recycling company. The sustainable Carbon Black is used by clients worldwide for the production of tires, technical rubber, coatings, plastics and inks.

The company plans to roll out more than 1000 plants all over the world, in cooperation with local partners. This would have a huge environmental impact, resulting in CO2 emission reductions equivalent to the planting of more than 1 billion trees, and potentially reducing the world's annual oil consumption by more than 215 million barrels.
Innovation
Vision
Black Bear believes in innovation for a cleaner world. We view the global environment crisis as an opportunity to make meaningful change.
Product portfolio
More about Black Bear Carbon