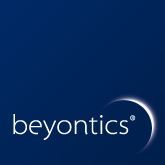 beyontics Europe GmbH
because experience matters

About beyontics
beyontics.The missing link between laboratory and informatics. We make laboratory data systems more efficient and more reliable. By that we assist our customers in creating safer products. This is our mission. Training, consulting, development. We are there for you.

With the help of beyontics you can reach a more optimized implementation of your laboratory processes into your new laboratory data system. Our clients benefit from the technical expertise of our team and the thorough understanding of laboratory software, coming from years of experience in the area of Life Sciences. Our employees. Experts for laboratory data systems.

The experts at beyontics are not only specialized in laboratory software, but also familiar with the laboratory processes to the finest detail. Therefore, we can offer a scientifically founded and highly customized support in all aspects of laboratory data. We also share readily this expertise with our clients in a number of basic and advanced training courses, which are customized to deliver exactly the knowledge that you need. Individual service. Right to your needs.

Our portfolio is unique and highly specialized. We offer individual solutions and customized support according to your special requirements and needs. We solve problems. Any time and straightforwardly.

In addition to our expertise, our clients value that we are available and easy to reach. You can contact us any time.
Facts about beyontics
Facts about beyontics
Founding: 1997
Focus : Service
Here you will find beyontics Europe GmbH
1