Nobel Prize winner of 1994 George Andrew Olah dies at 89
Nobel prize in Chemistry laureate George Olah died on March 8th at the age of 89 years.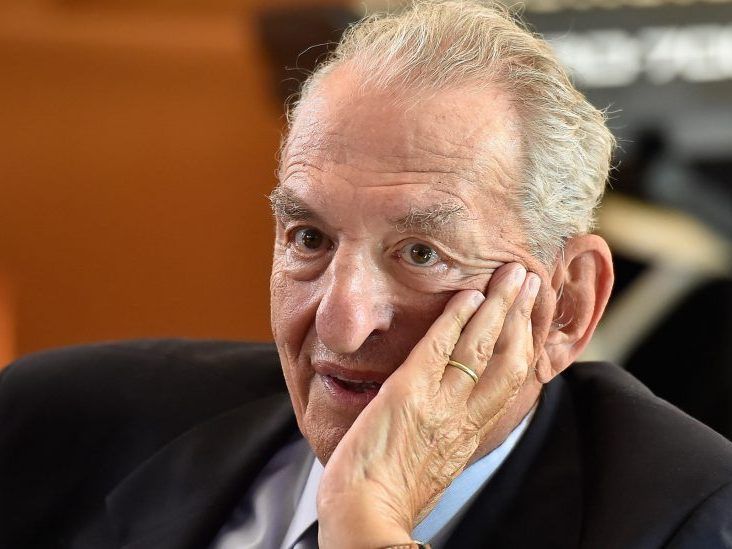 He had a major influence on the field of hydrocarbon chemistry. He made oil refinig more effective and opened the way of cleaner gasoline. He also contributed to modern drug discovery.
"Distinguished Professor George Olah was a true legend in the field of chemistry. His pioneering research fundamentally redefined the field's landscape and will influence its scholarly work for generations to come," said USC President C. L. Max Nikias. "While Professor Olah was a world-renowned Nobel laureate and a giant in chemistry, he was also a beloved member of our Trojan Family. He will be deeply missed."
USC Provost Michael Quick commented on Olahs scholarship and his generous mind. "He was benevolent," Quick said. "When he won the Nobel Prize in Chemistry in 1994, he said that while it was personally rewarding, he believed it was also recognition of his past and present students and associates whose work didn't often receive notice."
Prize-winning legacy
His work was awarded with the Nobel Prize in 1994. He was received it for his groundbreaking discovery of superacids and the use of them to create non-classical carbocations. He studied these unusual compounds and could show that they exist and what their properties are.
After receiving the Nobel Prize he went on to a field crucial to economy and environment. He developed methods to convert methane into methanol, thus making methane available for chemical reactions. On the base of this work he introduced the term of "methanol economy". His approach still needed natural gas as ressource but he also stated that it could be possible to generate methanol directly from carbon dioxide and hydrogen. He proposed to generate the energy for hydrogen production from nuclear power or renewable energy sources.
Modesty
George Olah always stressed that his achievements were impossible to reach without the help of his staff. Especially his long-year colleague Surya Prakesh was mentioned. Together with Prakesh he established the Loker Hydrocarbon Research Institute at USC, which trained more than 300 scientists since opening.
"The chemistry George did was very original, but on top of that, he was a very kind and generous man," said Prakash, who today leads the institute. "In addition to bringing great credit to the chemistry department, he was one of the original pioneers who made this a great university: He brought scientific excellence and creativity to USC."
Other news from the department people
More news from our other portals