Verified
Laboratory reactors: EasyMax
Lab Reactors for Chemical Synthesis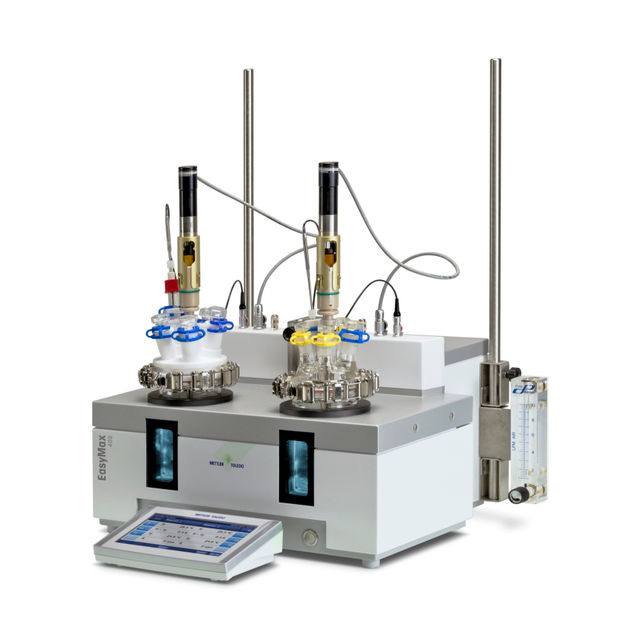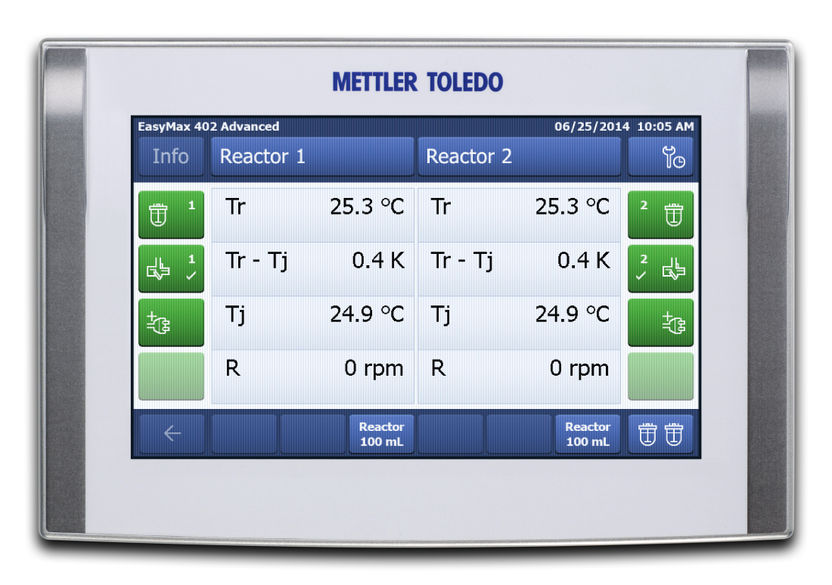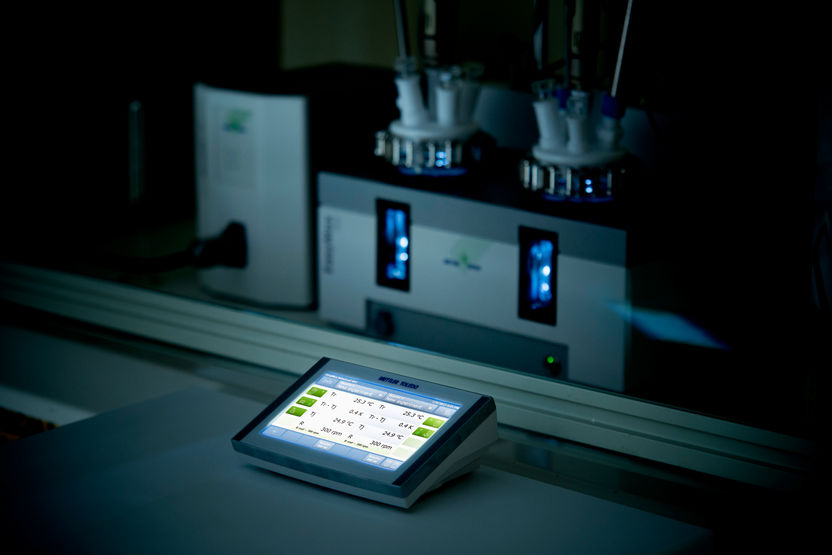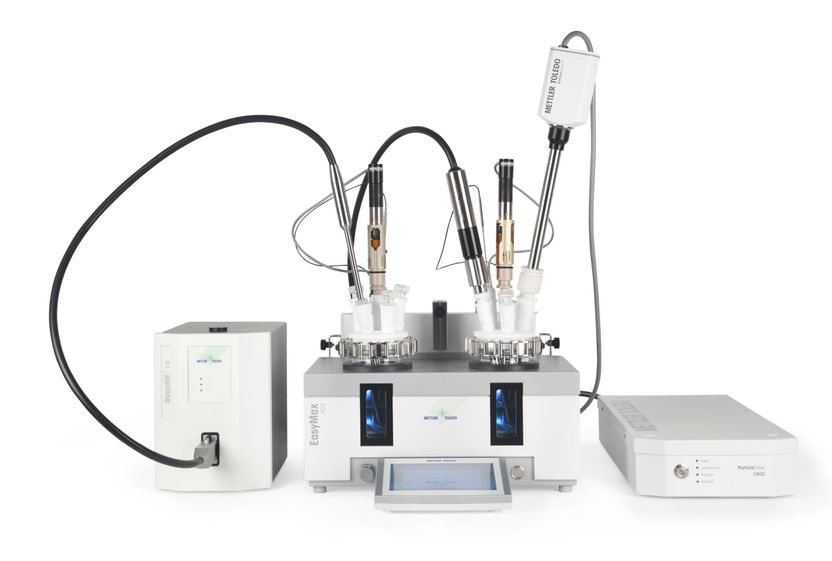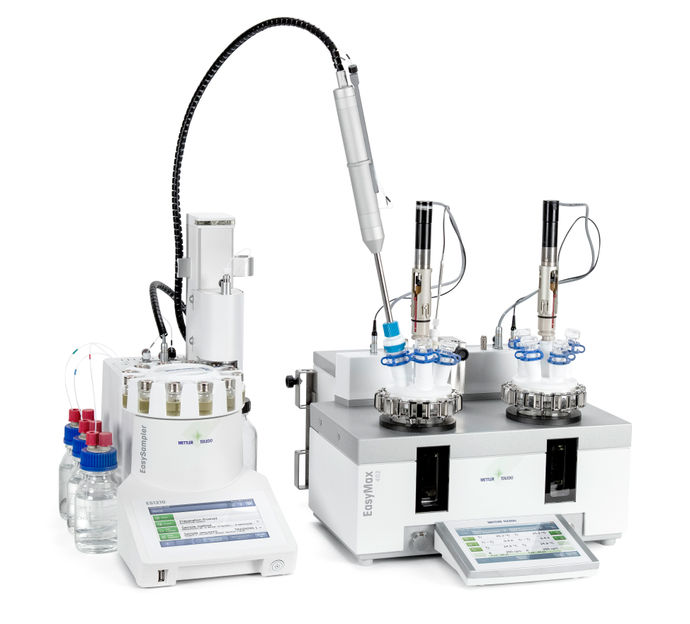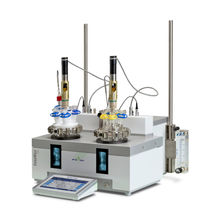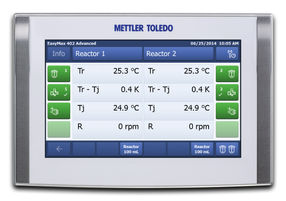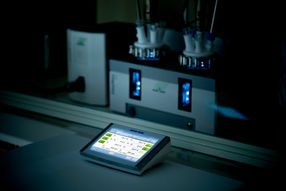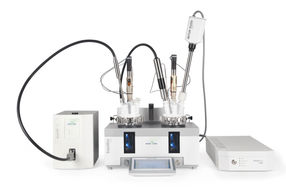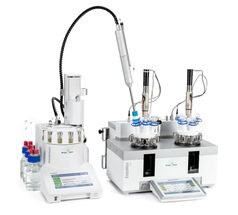 Replace common round bottom flasks with modern and digital reactor systems
Intuitive chemical synthesis reactors replace round bottom flasks, jacketed glass reactors, ice baths, oil baths and chillers. The innovative heating and cooling technique of EasyMax® precisely controls and maintains reaction temperature to avoid impurities and ensure a consistent process development. The lab reactor platforms are operated by a touchscreen, and record all data throughout the course of the experiment so researchers can make more informed decisions. The ability to run unattended 24/7 safely facilitates scientists to develop innovative chemistry faster.
EasyMax 102 and EasyMax 402 chemical synthesis reactors allow chemists to discover new synthetic pathways and develop elegant chemistry by exploring reaction conditions from -40 °C to 180 °C without an ice bath, oil bath, heating mantle or cryostat. Reactions can be run from 1 mL to 400 mL, controlling reaction parameters such as temperature, dosing or pH accurately so optimal conditions can be quickly identified.

Scientists and engineers use reactor systems often for design of experiment studies (DoE) or the exploration and analysis of process parameters. Applications like mixing, dosing and controlling the pH are examples for experiments, that can be quickly optimized with lab reactor systems. Common applications also include organic chemistry, conjugation of active ingredients and crystallization.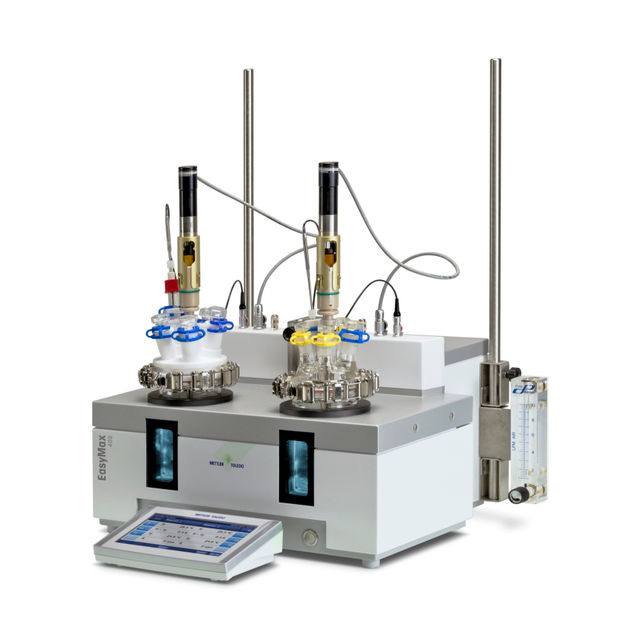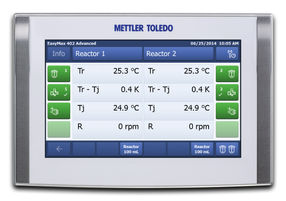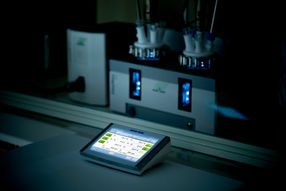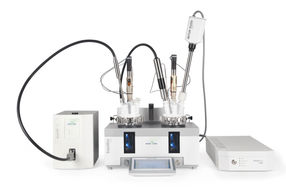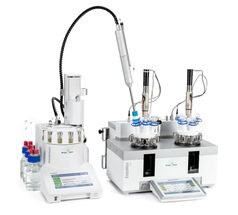 Request product information now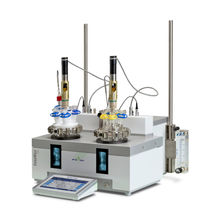 Laboratory reactors: EasyMax
Lab Reactors for Chemical Synthesis

All about Mettler-Toledo