Verified
Dosierpumpen
High-Pressure Dosing Pumps for Use in Extreme Conditions
KNAUER Wissenschaftliche Geräte GmbH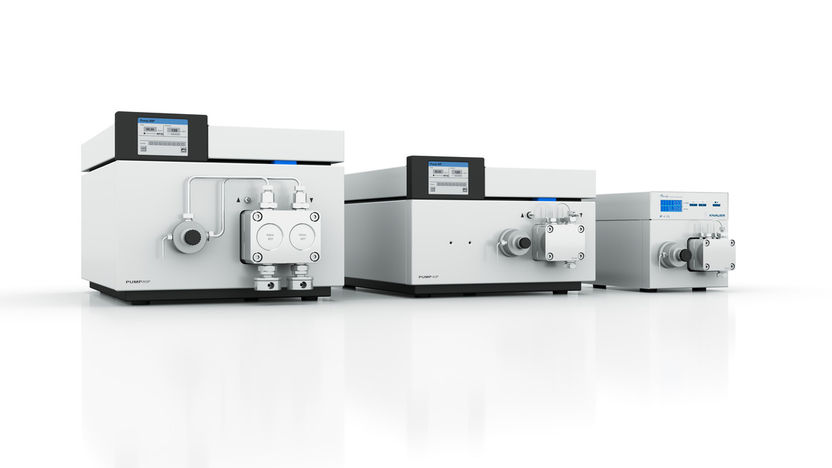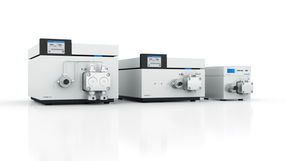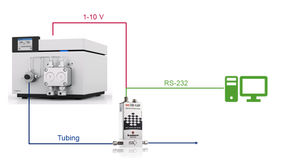 There Is Hardly an Application These Dosing Pumps Cannot Cope With
The precise two-piston dosing pumps from KNAUER are designed for use in the chemical and pharmaceutical industries as well as in research and method development, letting you pump and dose aqueous and organic liquids, aggressive media or liquid gases.
Among the advantages of these dosing pumps are their enduring resistance to chemicals, excellent flow rate precision and low pulsation of the pumped medium under a wide range of settings:
Flow rates from 0.01 ml/min to 1000 ml/min
High pressure range of up to 700 bar
Wide temperature range from -10 °C to 120 °C
Viscous liquids up to 1,000 mPa x s
Easy to integrate
The high-pressure dosing pumps from KNAUER possess various connectivity options. This makes it easy to integrate these metering pumps into your application, to which also the choice between various control modes contributes. No matter whether for an experimental setup or a process, the KNAUER dosing pumps can be perfectly integrated and are convenient to control
by stand-alone operation via touch screen,
over the local area network,
via RS-232 or
analogous.
Easy to use and maintain
To set up your dosing pump for a new application, all you need to do is replace the pump head and the tubing connections. This takes only a few minutes and, on top of that, saves you money because you do not have to buy an additional pump.
KNAUER's dosing pumps BlueShadow Pump 40P and 80P are even capable of recording the operating hours of the pump head via an RFID chip. This helps you to work more efficiently because you can plan and document maintenance intervals better.
KNAUER's speciality: custom-made solutions
If you have an unusual dosing application, our engineers and technicians can develop the best solution for your challenge. Tell us about it and let our KNAUER specialists inspire you.
Dosing pumps for aggressive liquids
KNAUER's metering pumps can be fitted with pump heads made of different materials to fulfil your most demanding dosing tasks. The pumps have been designed for easy replacement of parts that come into contact with aggressive or corrosive chemicals.
Dosing pumps for highly viscous liquids
When an increase in liquid temperature is not viable you need pumps with greater power. The high-performance BlueShadow Pump 80P series of dosing pumps possesses the motor propulsion to dispense even highly viscous media with impressive precision.
Dosing pumps for biocompatible applications
Bioprocessing requires pumps that do not impact biochemical reactions. For such applications, KNAUER offers pump heads made of biocompatible titanium or ceramics – perfect for a vast number of sensitive applications in pharmaceuticals and biotechnology.
Dosing pumps for high temperatures
Some applications require the introduced media or chemical reagents to be heated in order to create the conditions needed for the process. KNAUER's dosing pumps routinely withstand moderate liquid temperatures, and when higher temperatures are required they can be equipped with thermally decoupled pump heads. Optionally, it is possible to fit the dosing pump with a pump head heater.
Dosing pumps for low temperatures
For continuous chemical processes or various liquid gas applications it can be necessary to pump liquids at low temperatures. An optional pump head cooling device makes the KNAUER dosing pumps ideal for pumping liquid gases or cooled liquids.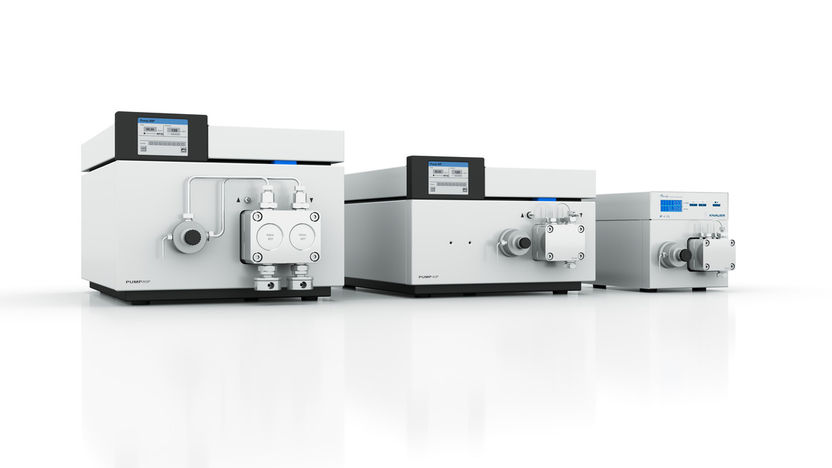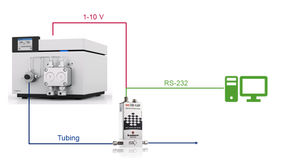 Product classification
Applications
Product categories
high-pressure dosing pumps
Request product information now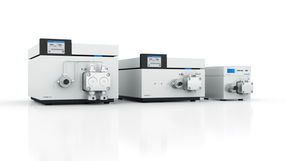 Dosierpumpen
High-Pressure Dosing Pumps for Use in Extreme Conditions

All about KNAUER