Verified
Multiparameter transmitters: Transmitter M800
Simultaneous Monitoring of up to Four Online Sensors
Measurement and control of several parameters
Reduced maintenance effort
Dynamic display of the service life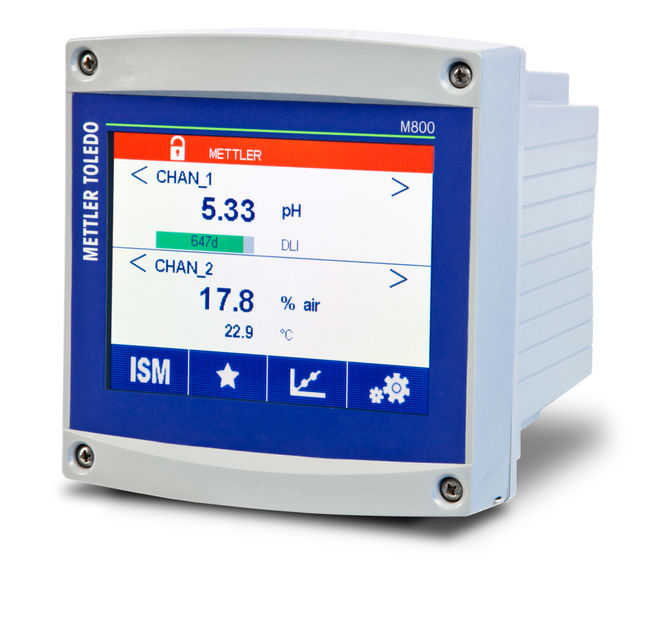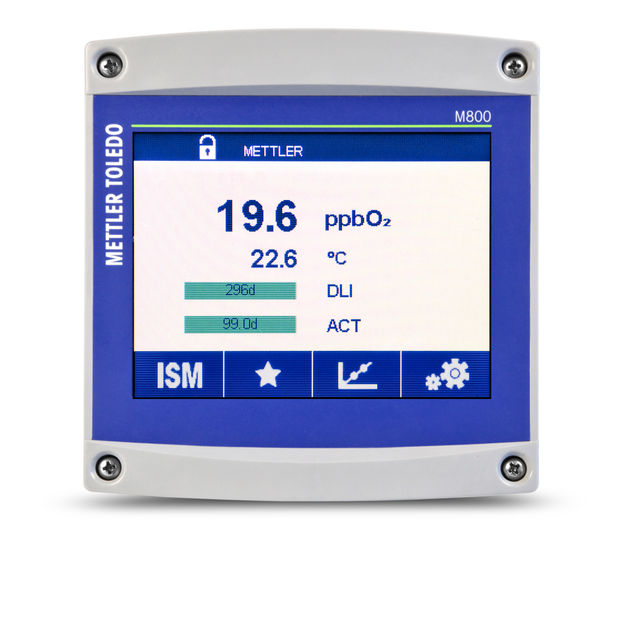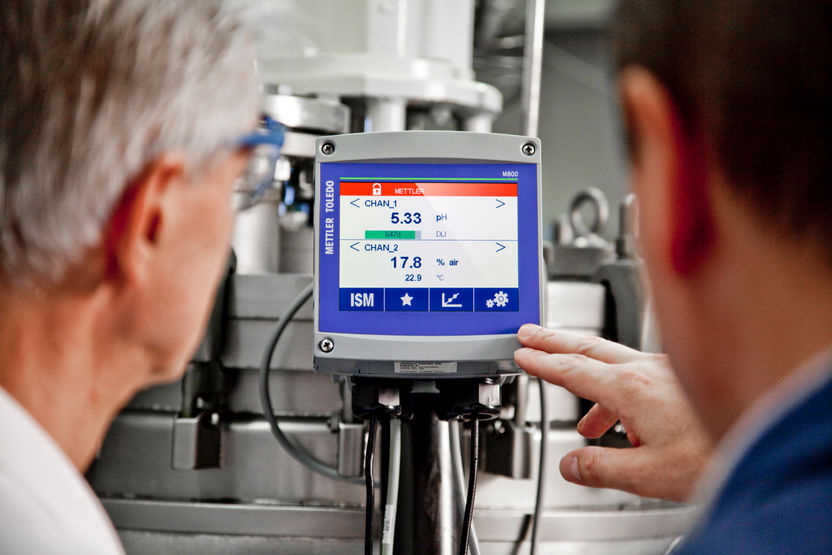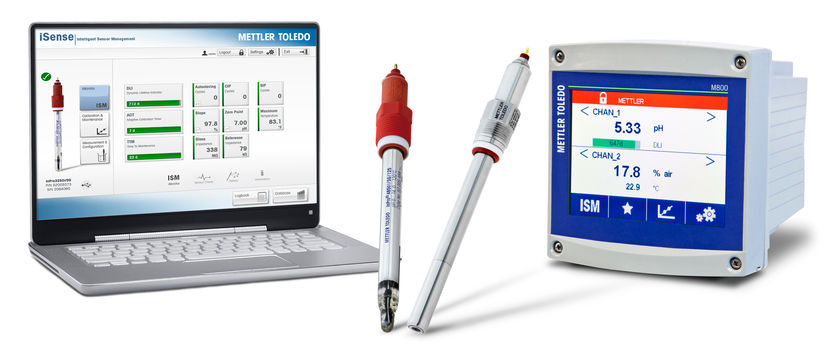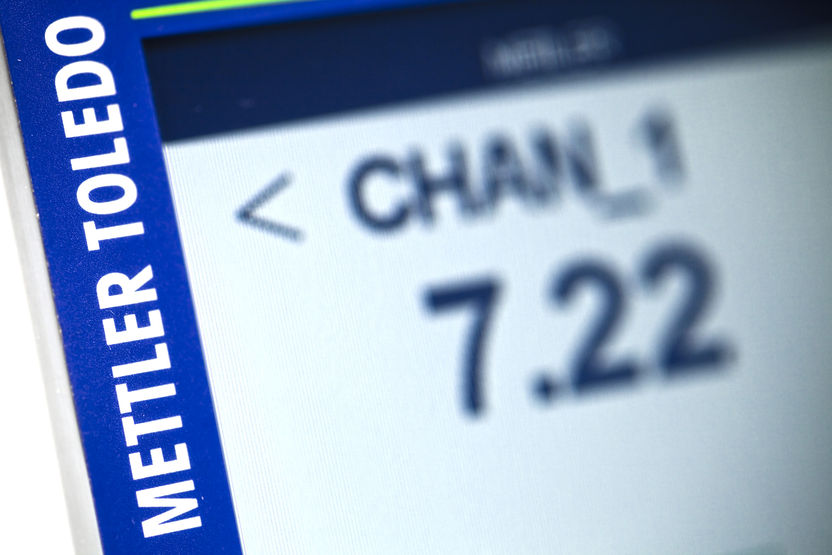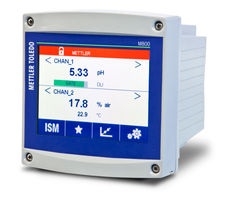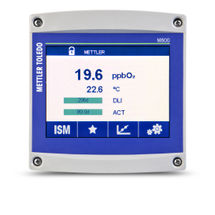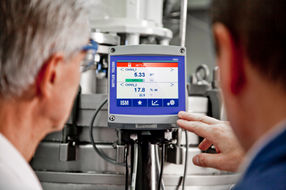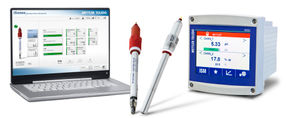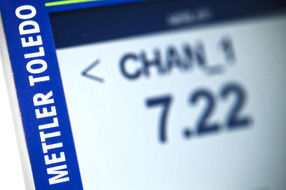 Complete analytical control with one keystroke
The M800 multi-parameter transmitter allows simultaneous monitoring of one, two or four online sensors. It provides measurements of pH/ORP, dissolved oxygen optical and amperometric, oxygen in the gasphase, conductivity, resistivity, TOC, dissolved ozone, dissolved carbon dioxide and turbidity in pure water and process applications.
The color touch screen of the transmitter provides simple, convenient operation. The intuitive user interface guides you through the short quick setup sequence and allows the creation of shortcuts so you can get to any menu instantly. The screen can be configured to display the information that meets your specific needs, simplifying training and operation.
This multi-parameter transmitter is designed for ISM® sensors. The M800 displays predictive sensor diagnostic information such as Time To Maintenance, and offers a Dynamic Lifetime Indicator and an Adaptive Calibration Timer. These will help you to better plan your sensor maintenance program. With the Plug and Measure feature you can reduce the time and effort needed for sensor installation.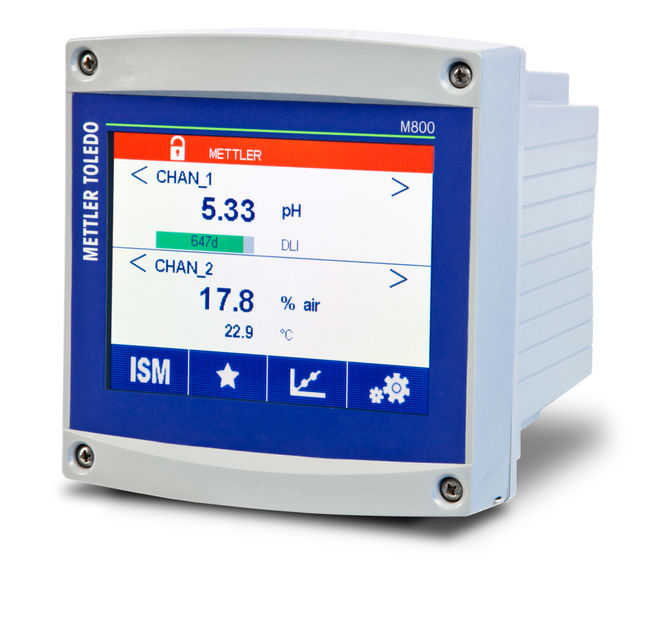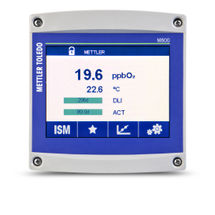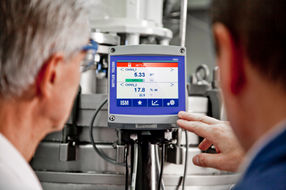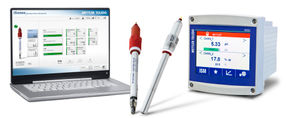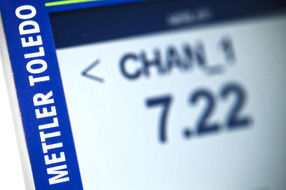 Product classification
Applications
Product categories
Target Industries
Request product information now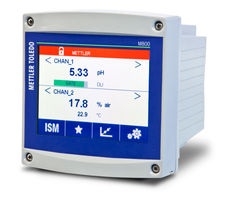 Multiparameter transmitters: Transmitter M800
Simultaneous Monitoring of up to Four Online Sensors

All about Mettler-Toledo