Verified
Flow meter: Rosemount Compact DP Flowmeters
Fully Integrated Dp Flowmeter Suitable for Volumetric, Mass and Energy Flow
Emerson Automation Solutions
MultiVariable capabilities to measure fully compensated mass and energy flow
Fully integrated solution allows for easy installation
Conditioning Orifice Plate technology allows for reduced upstream and downstream length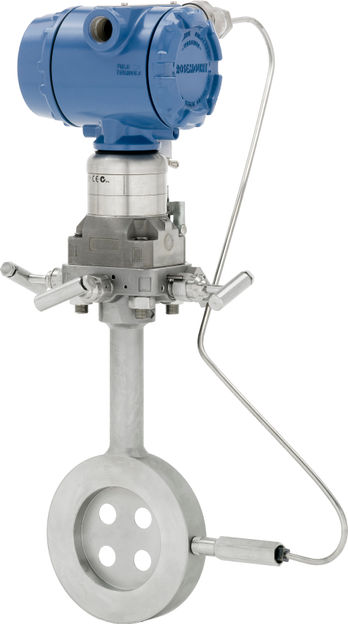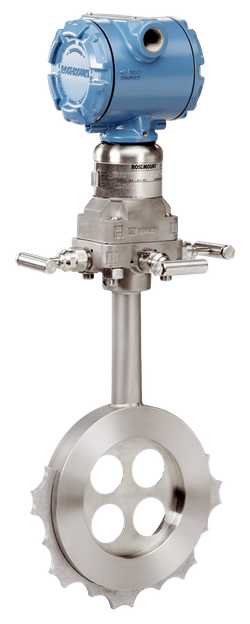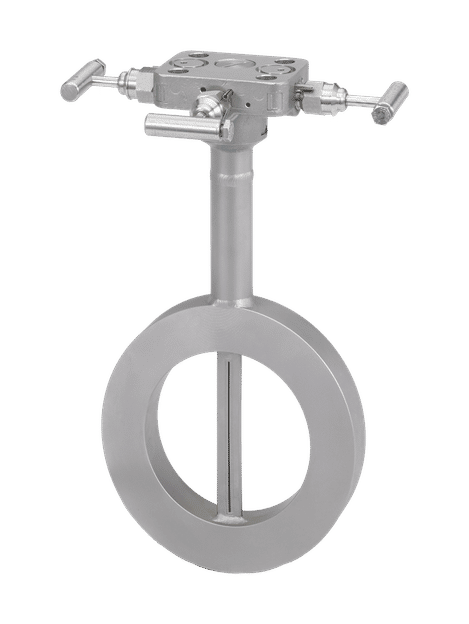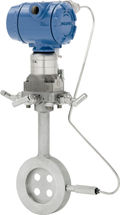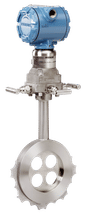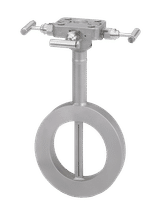 Reduce ordering and installation cost and eliminate the risk of incompatible materials
The Rosemount Compact DP Flowmeter is fully integrated so it consists of a primary element that clamps between flanges, a 3 or 5-valve manifold and a transmitter. Depending on the application requirements the primary element can be an orifice plate, a Conditioning Orifice Plate that only requires 2D up- and downstream, or an Annubar averaging pitot tube if a low pressure drop is required. The primary element can be provided with an integral temperature sensor eliminating the need for installing a separate thermowell.
The available transmitters range from a standard differential pressure transmitter to a MultiVariable transmitter that also measures pressure and temperature and compensates for all dynamic flow parameters. A MultiVariable transmitter also calculates energy flow in case of steam, natural gas and water.
An integrated Compact Flowmeter is supplied with an alignment ring that guarantees an quick and accurate install.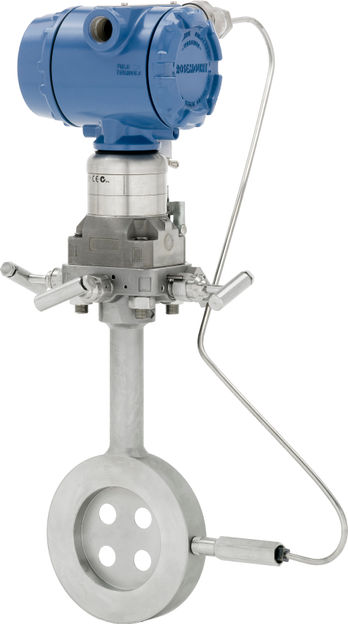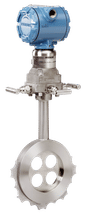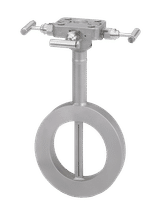 Product classification
Applications
differential pressure measurement
Product categories
differential pressure transmitters
Target Industries
Request product information now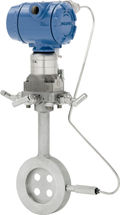 Flow meter: Rosemount Compact DP Flowmeters
Fully Integrated Dp Flowmeter Suitable for Volumetric, Mass and Energy Flow
Emerson Automation Solutions