Verified
Dosing pumps: SMART Digital Chempairing Suite
Optimize Your Chemical Business with the Grundfos Smart Digital Chempairing Suite
Optimize your chemical business
Reduction of Service costs
Increase of work safety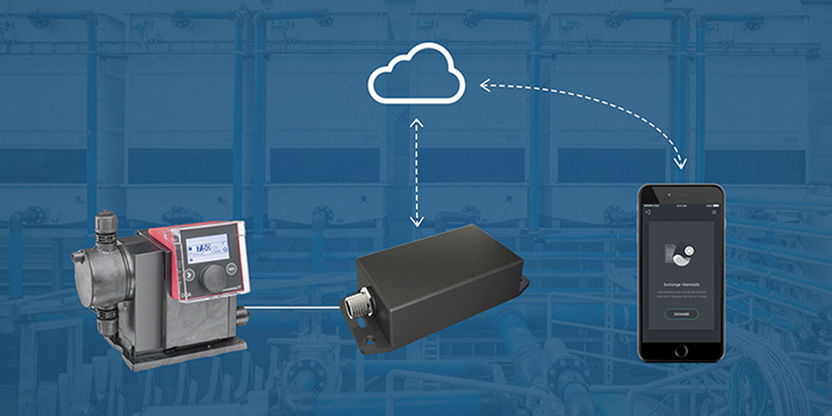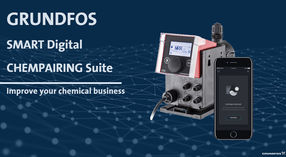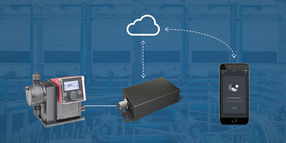 You are a chemical distributor and wonder how to optimize your chemical business?
you are looking for at least one of the following optimizations, please contact us:
... I could remotely monitor and adjust the status of my dosing pumps, the external process volume flow, the container level and the pump settings to save travel costs and time.
... I could systematically optimize the "problem systems" in the field to achieve higher system availability and thus higher chemical sales.
... I could offer my customers "dosing as a service" for a monthly amount and guarantee system availability and also carry out the container change for my customers at an early stage.
... I could offer my customers an automatically generated dosage report for internal and external use (e.g. for health authorities)
... I could provide my customers with safety information about my chemicals during the container exchange in order to avoid accidents caused by incorrectly tied chemicals.
... I could "marry" chemical and dosing pumps together to offer different business models, such as the exclusive use of my chemicals or an extended warranty for my systems when using approved chemicals.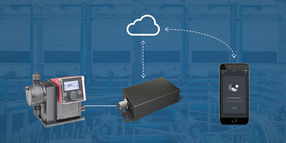 Product classification
Applications
Product categories
Target Industries
Request product information now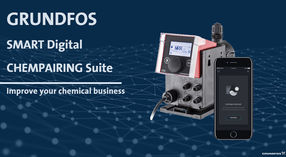 Dosing pumps: SMART Digital Chempairing Suite
Optimize Your Chemical Business with the Grundfos Smart Digital Chempairing Suite