Verified
Rotational viscometers: ViscoQC
Viscosity measurements quickly, easily and precisely - for a consistent quality of your products
Toolmaster™ automatic spindle recognition for traceable and error-free measurements
Magnetic coupling for easy insertion and removal of the measuring system
Immediately ready for use after unpacking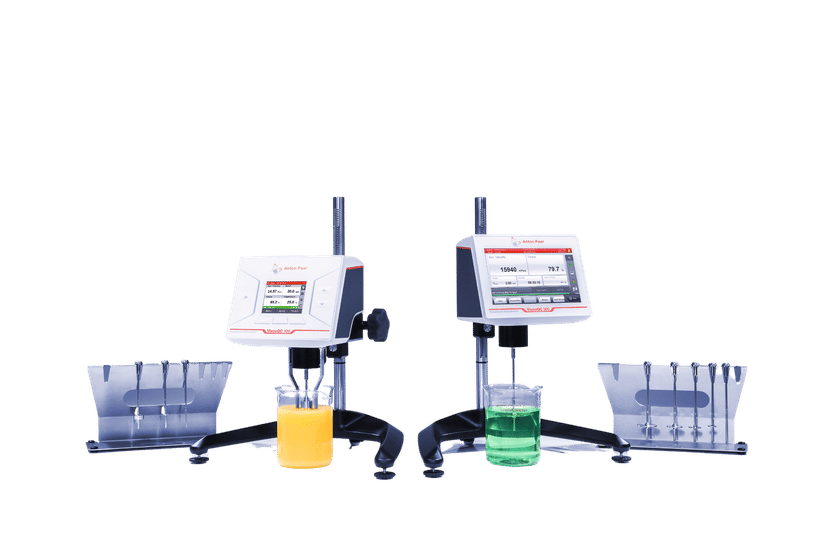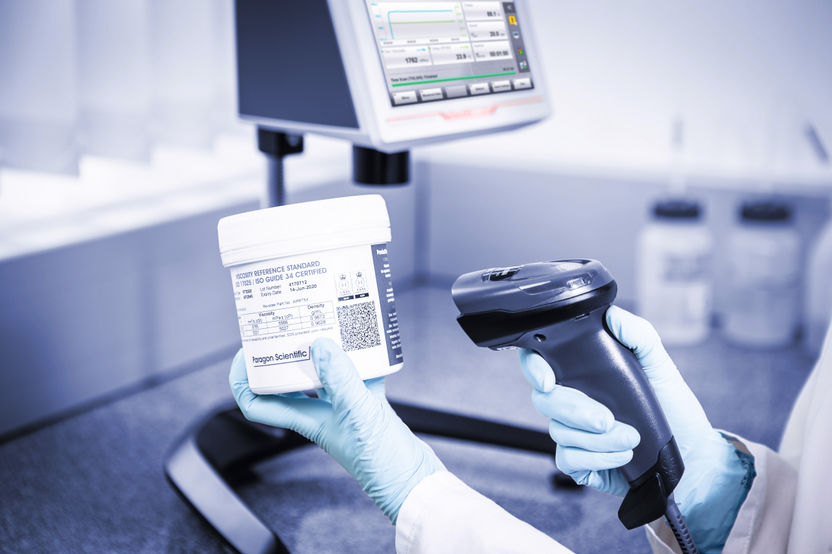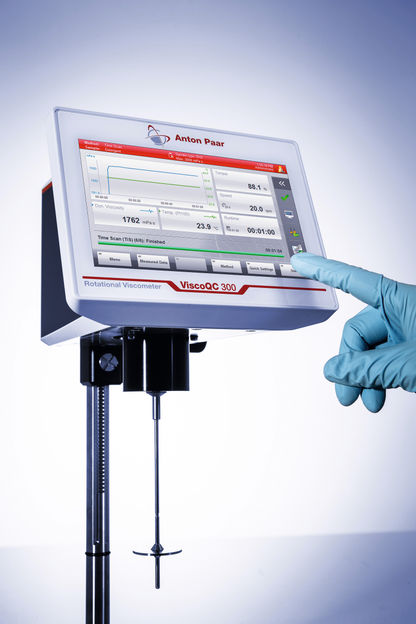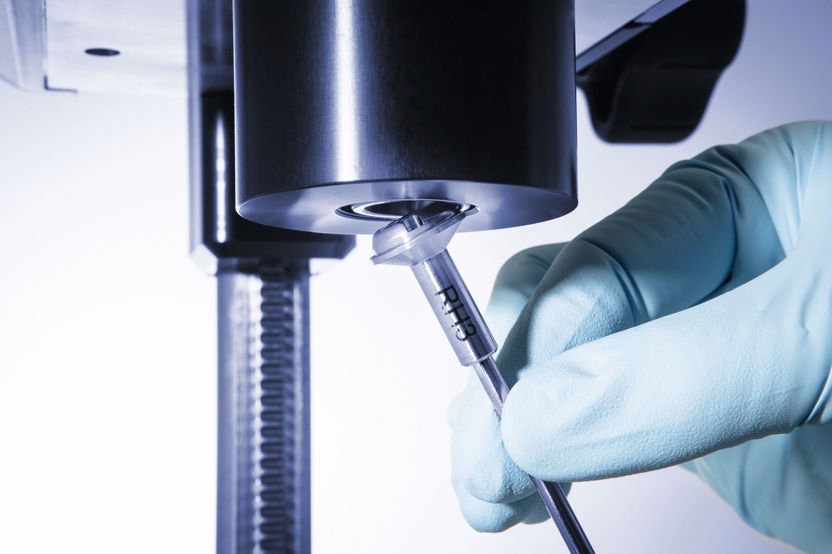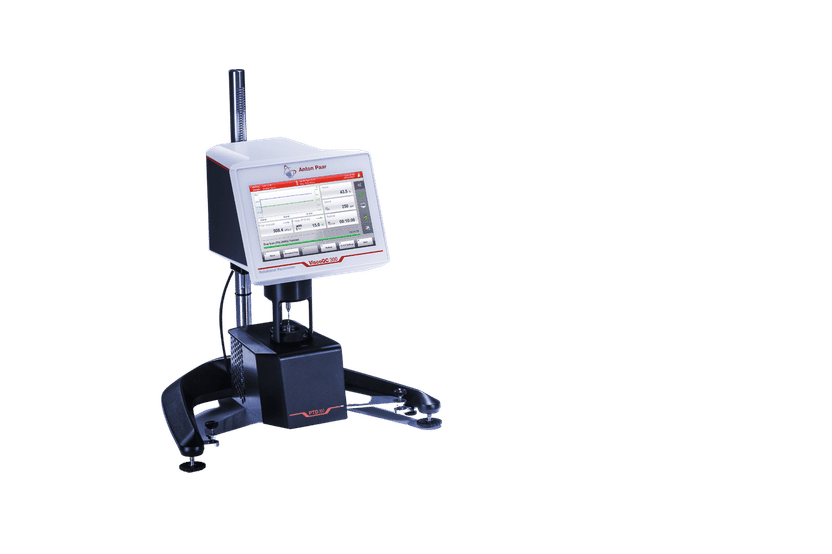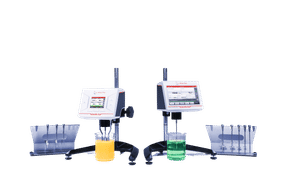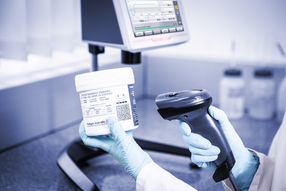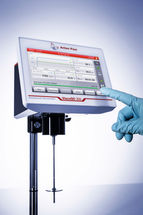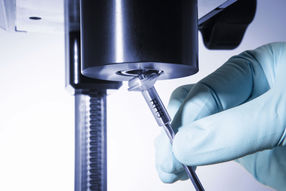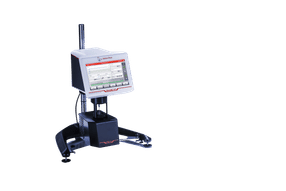 Your all-rounder for viscosity measurements in everyday laboratory work
Regardless of whether you carry out quick one-point viscosity measurements or simple rheological tests, the ViscoQC 100/300 models from Anton Paar are the new standards in rotational viscometry. They ensure the quality of your substances, from liquid to semi-solid, from chemicals to food to personal care products.
What users particularly appreciate most about the ViscoQC is the Toolmaster function. Since the measuring system used is recognized automatically, there are no longer any incorrect viscosity measurements due to an incorrect measuring system selection. In addition, thanks to the magnetic spindle coupling, the exchange of the measuring system is very easy and can be done with one hand. Of course, the device has an intuitive user interface, predefined measurement modes and a large data memory.
Additional software packages, data processing via LIMS Bridge software or worthwhile accessories such as the air-cooled Peltier temperature control unit and much more are available.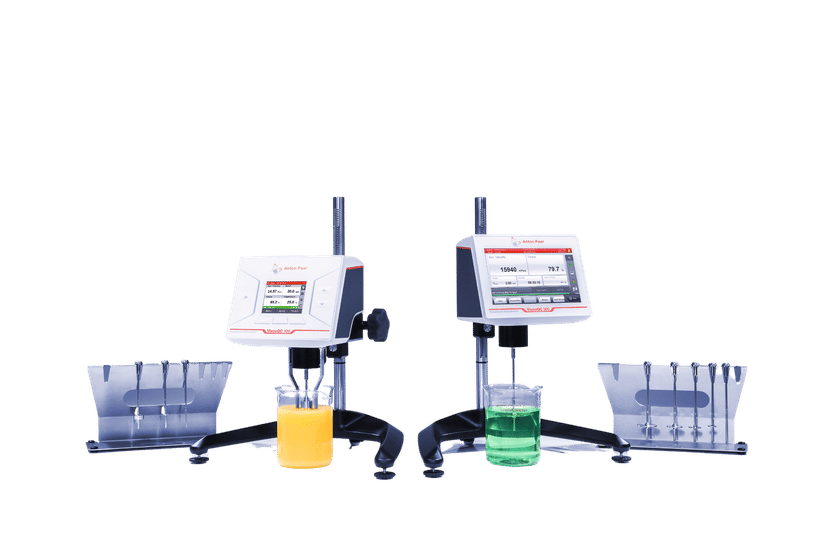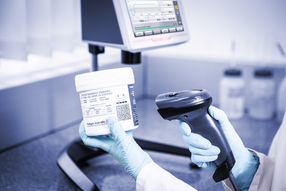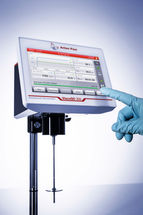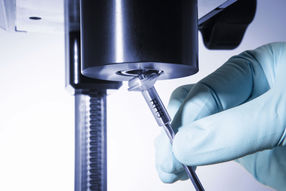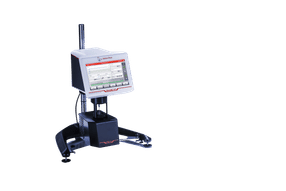 Product classification
Applications
Product categories
Target Industries
Request product information now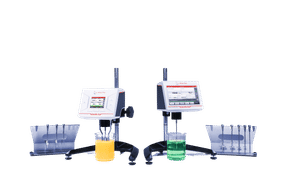 Rotational viscometers: ViscoQC
Viscosity measurements quickly, easily and precisely - for a consistent quality of your products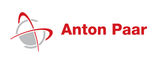 All about Anton Paar