Verified
Fluorescence spectrometers: Duetta Fluorescence and Absorbance Spectrometer
Fluorescence-Absorption-Spectrometer
Fast. Complete emission spectra within milliseconds, EEMs and A-TEEMs in seconds!
Extended detection range. From 250 to 1100 nm with one detector!
Simultaneous fluorescence and absorption measurement with automatic inner filter effect correction!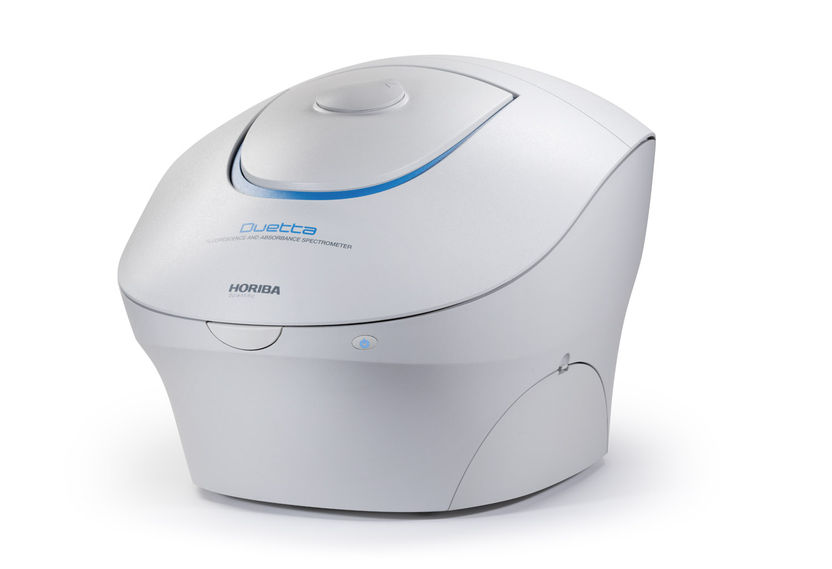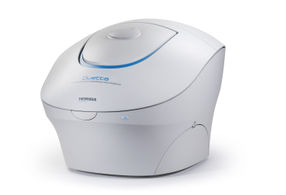 Ultrafast, compact, easy to use, highly sensitive 2-in-1 Benchtop System
The CCD spectrometer offers two outstanding advantages. It expands the spectral range further into NIR (250 to 1100 nm) - up to an area that typical benchtop systems can't reach.
On the other hand, it delivers rapid measurement speeds. 2D spectra within milliseconds, 3D spectra only in a few seconds. Waiting is past.
Simultaneous measurement of absorption allows the fluorescence intensity to be corrected immediately (IFE-correction). This increases the data value and supplies optimized data packages for further analysis. At the same time, Duetta has the highest sensitivity in its class (6000: 1 RMS water Raman). Duetta is the ultimate tool for fast routine measurements and robust data acquisition for sample analysis on a qualitative and quantitative basis (molecular fingerprinting).
Finally, it needs minimal space requirements, beside extremely easy operation and a clear, intuitive software interface. The clear system structure allows quick familiarization and is ideal for many and often changing users.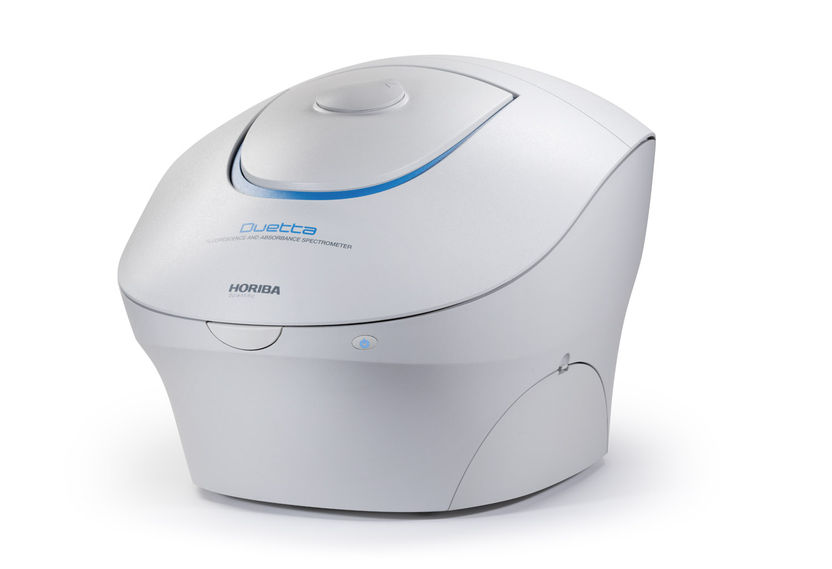 Product classification
Applications
fluorescence measurements
Product categories
Target Industries
Request product information now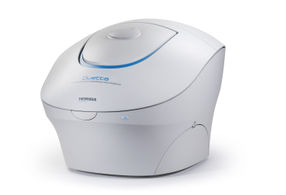 Fluorescence spectrometers: Duetta Fluorescence and Absorbance Spectrometer
Fluorescence-Absorption-Spectrometer
Find more fluorescence spectrometers on chemeurope.com