Verified
Media valves: Mediengetrennte Ventile VYKA, VYKB und VZDB
The very compact media-separated valves control the smallest quantities of liquid very precisely
Developed according to ISO 13485, built with FDA listed materials
The small internal volume offers best cleaning possibilities
Accessories: holding current reduction, sub-bases, push-in fittings, valve control module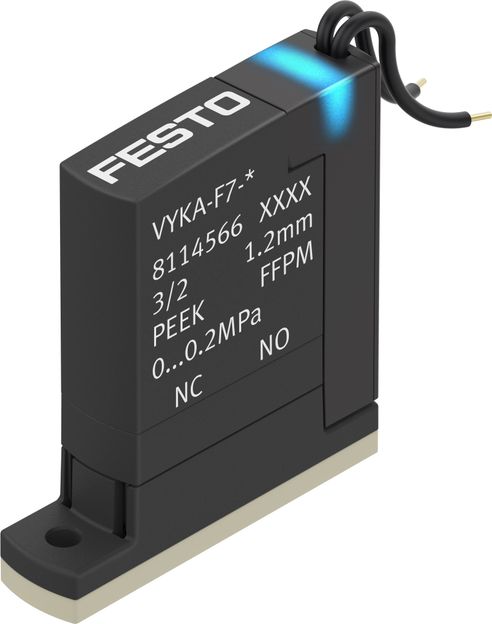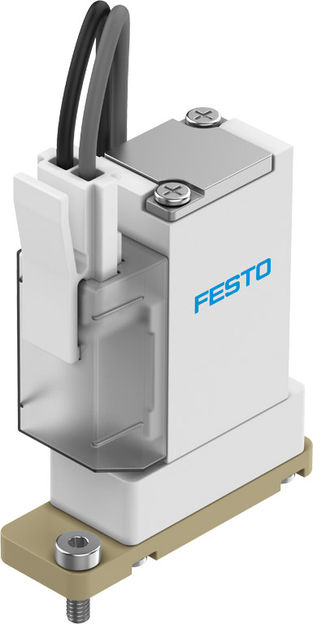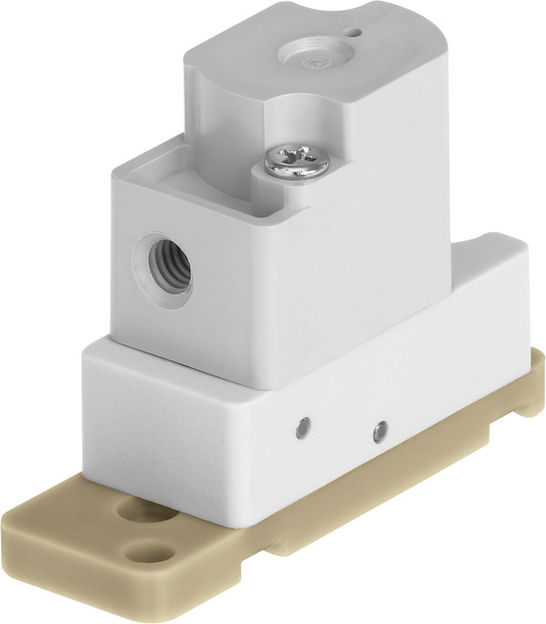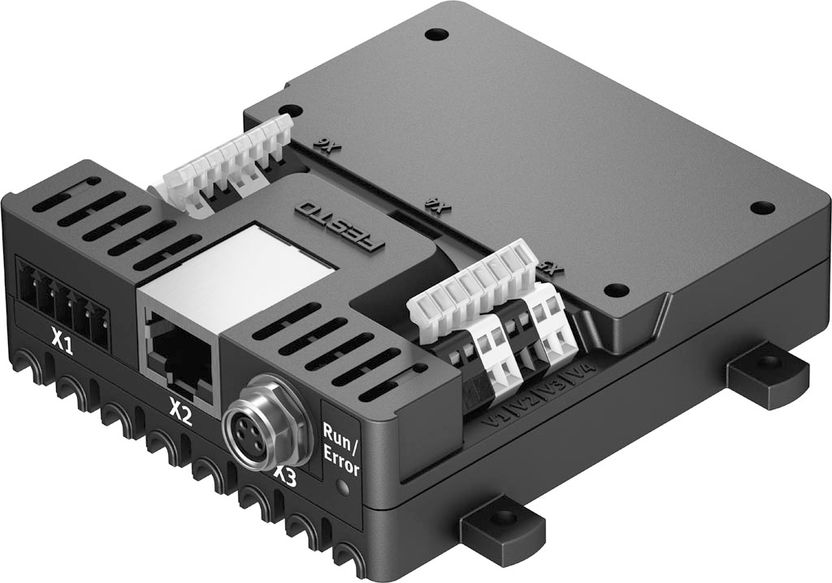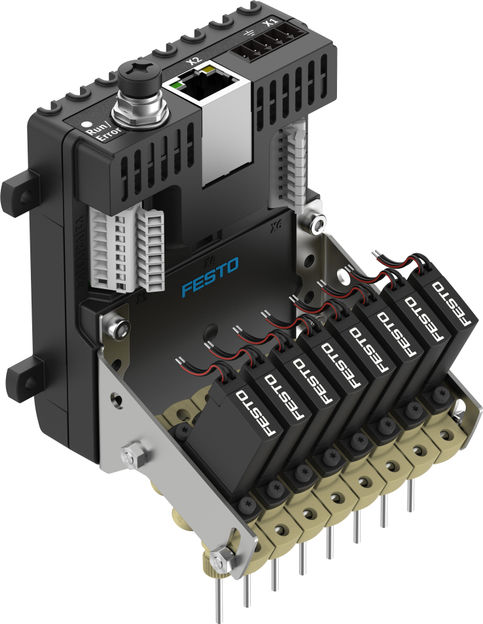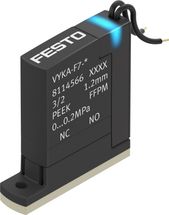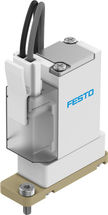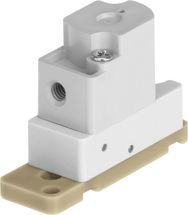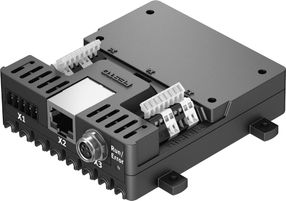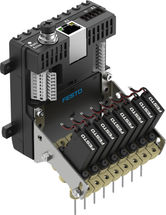 Different materials and valve functions allow a wide range of applications
With the media-separated valves from Festo, you can dose and aspirate the smallest quantities of liquid (1 µl droplet to approx. 2 l/min) very precisely with very compact dimensions. Or you can use the unique power density in terms of pressure and nominal size to control the flow of liquid.
The small grid dimensions allow a wide range of applications, e.g. for microtiter plates with VYKA (only 7mm width).
High-performance polymers (EPDM, FKM and FFKM) allow the use of aggressive media, protect the valve interior and prevent corrosion at the same time. The low internal volumes also offer the best cleaning possibilities.
With VYKA, the 12 ... 26 V DC control of the plug-in electronics VAVE or the VAEM valve control module helps to reduce the holding current. With VYKB, the electronics are also on-board and can be controlled with 12V or 24V. VZDB on the other hand is controlled with compressed air.
You can choose between 1.2mm, 1.6mm and 2.0mm nominal diameter and the valve functions 3/2, 2/2 (NC/NO).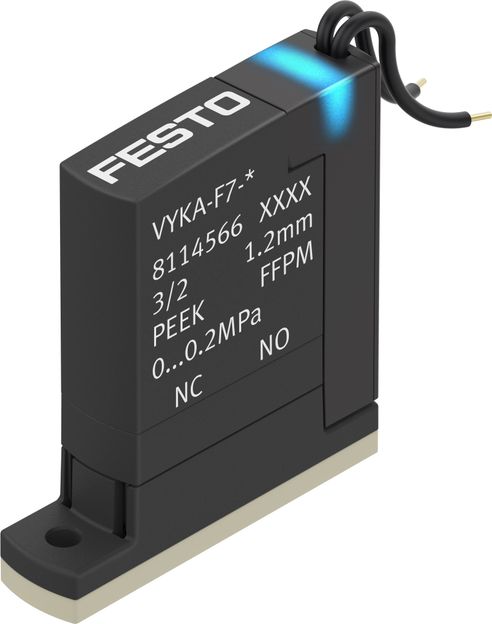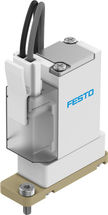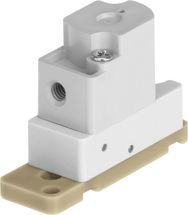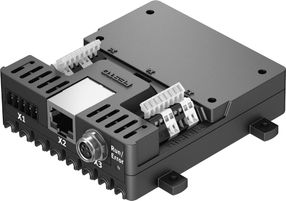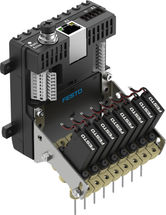 Product classification
Applications
Product categories
Target Industries
Request product information now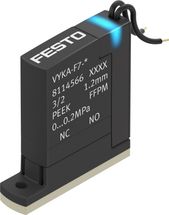 Media valves: Mediengetrennte Ventile VYKA, VYKB und VZDB
The very compact media-separated valves control the smallest quantities of liquid very precisely