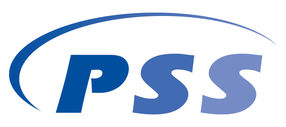 PSS Polymer Standards Service

Verified
Calibration standards: ReadyCals GPC/SEC Calibration Kits
When standard means superior: Fast, accurate and precise GPC/SEC calibration
PSS Polymer Standards Service GmbH
Calibration without the hassle of weighing - add solvent, wait and inject directly from the vial
Widest range of different chemistries: Dextran, Pullulan, PEG / PEO, PMMA, PS
Carefully selected molar mass range in color-coded 1.5, 4 or 10 mL vials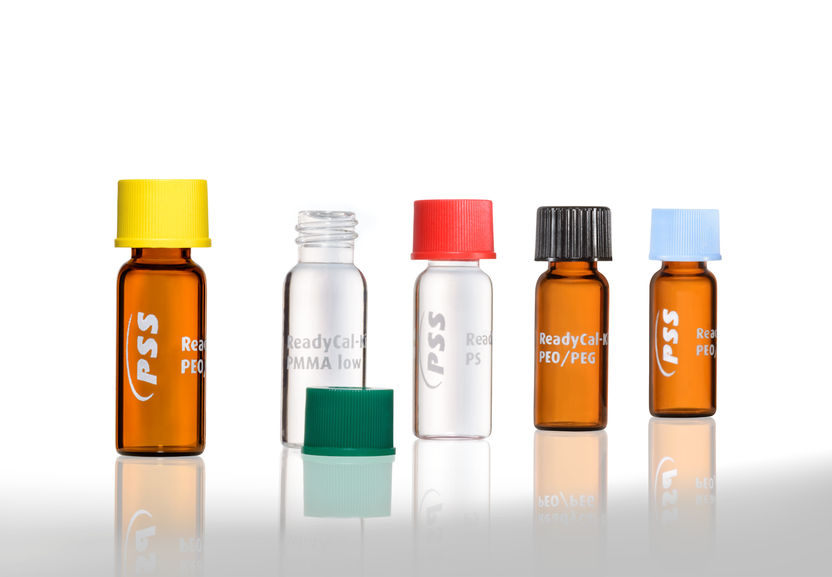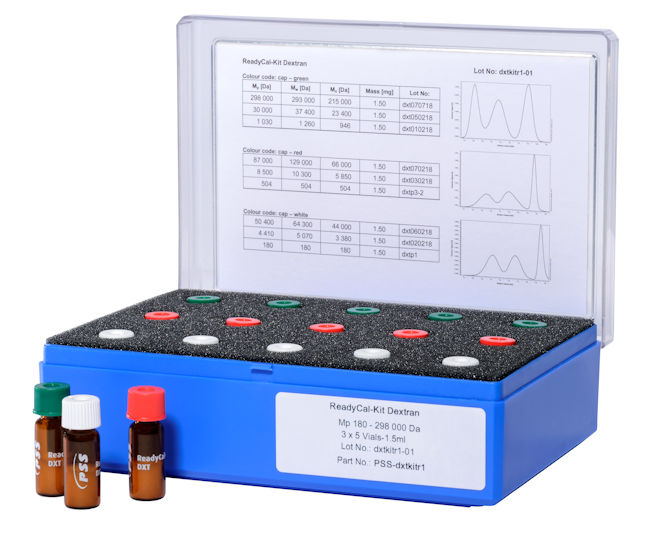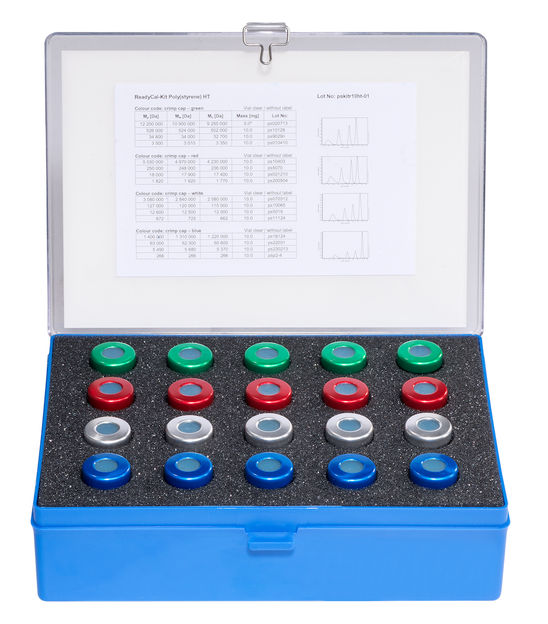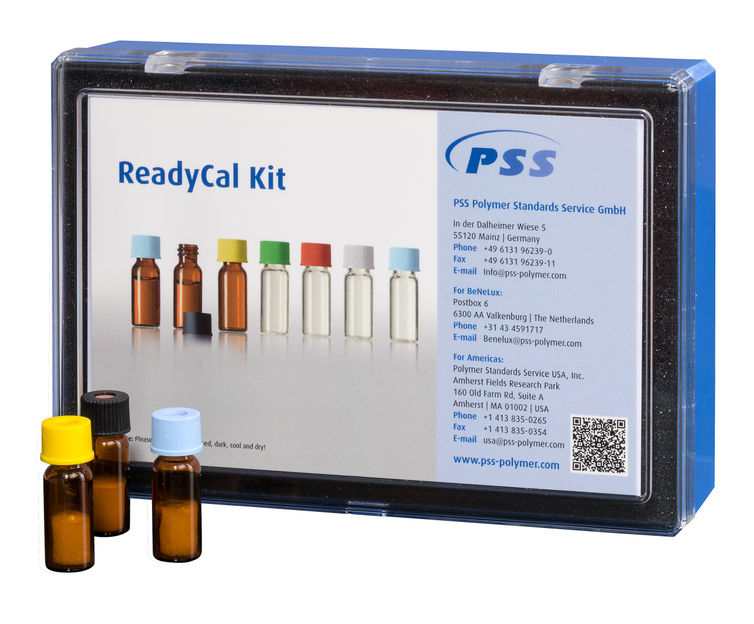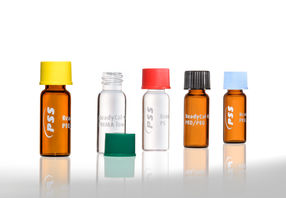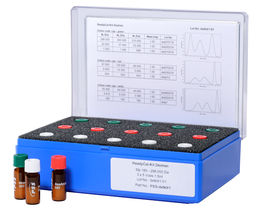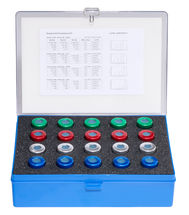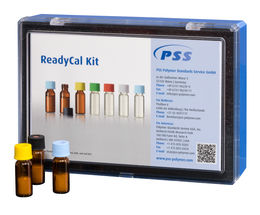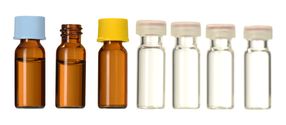 Ready-made kits for aqueous or organic solvents, customized kits
ReadyCal Kits comprise polymer cocktails pre-weighed into autosampler vials for convenient calibration of GPC/SEC/GFC columns. Each of the 3 different color-coded vials contains three to four high-quality individual standards of the same type with different, carefully selected molecular weights.
Different vial sizes are available. PEO/PEG, PS and PMMA ReadyCal Kits each contain 3 x 10 vials for at least 10 calibrations. Dextran and Pullulan ReadyCals contain 3 x 5 vials for at least 5 calibrations. Original ReadyCals are therefore the safest, fastest and most convenient approach to calibrate a GPC/SEC column.
Suitable for all common autosamplers, for manual injectors we recommend our 4mL vials. Also available as Customized ReadyCals.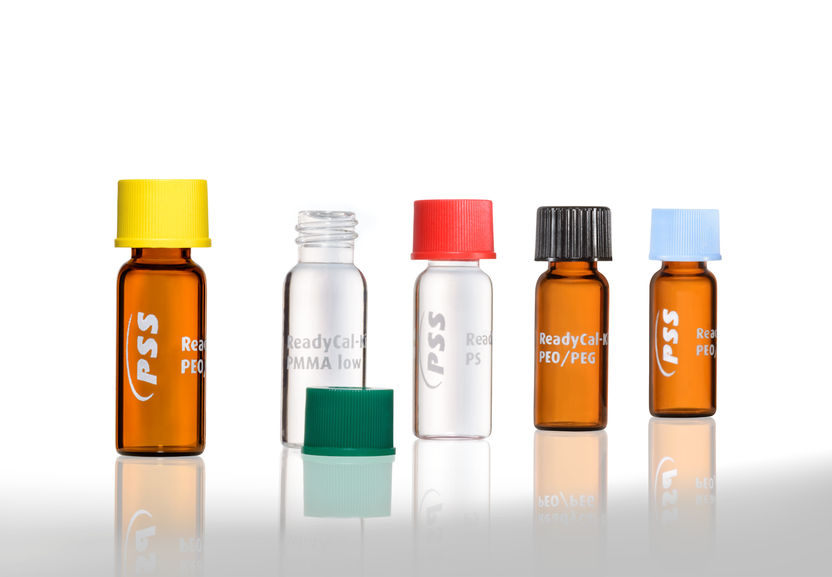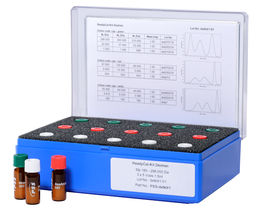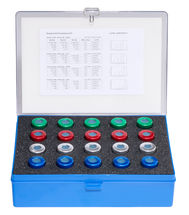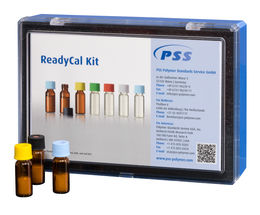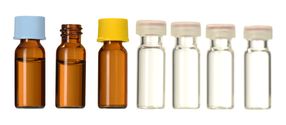 Product classification
Product categories
Target Industries
Request product information now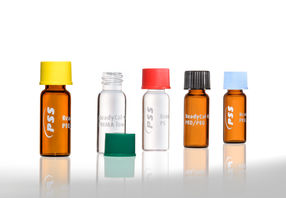 Calibration standards: ReadyCals GPC/SEC Calibration Kits
When standard means superior: Fast, accurate and precise GPC/SEC calibration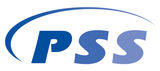 All about PSS Polymer Standards Service
Find more calibration standards on chemeurope.com