Verified
Particle size analyzers: Sedimat 4-12
Sedimat 4-12 - Laboratory apparatus to determine the particle size distribution in mineral soils
Exact realisation of the prescribed measurement conditions with high repeat accuracy
Complete analysis for 12 samples in 4 fractions per day possible
Reduction in workload through automation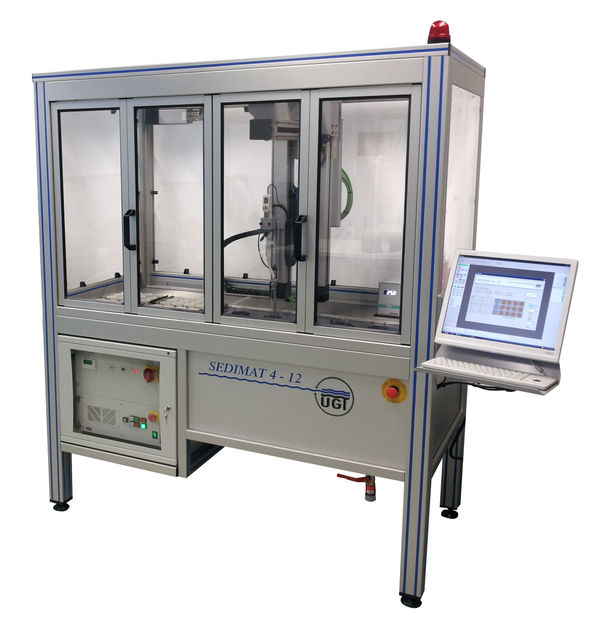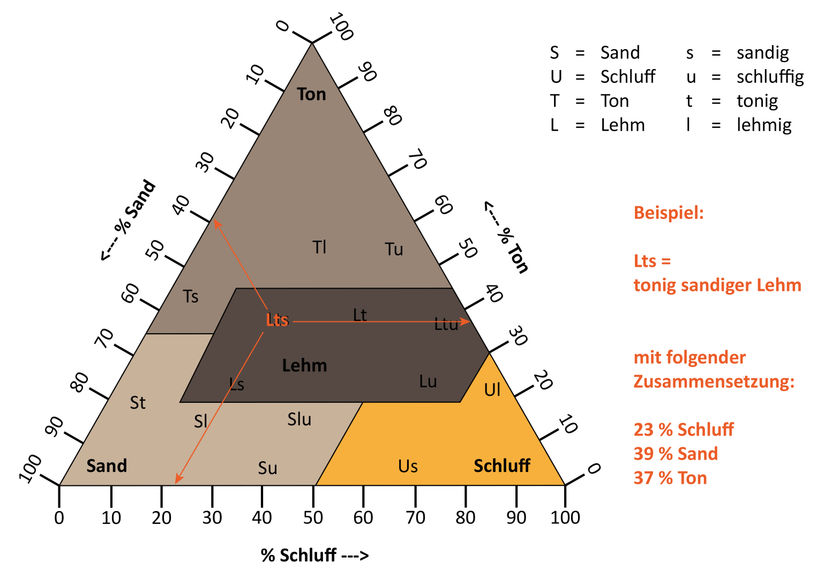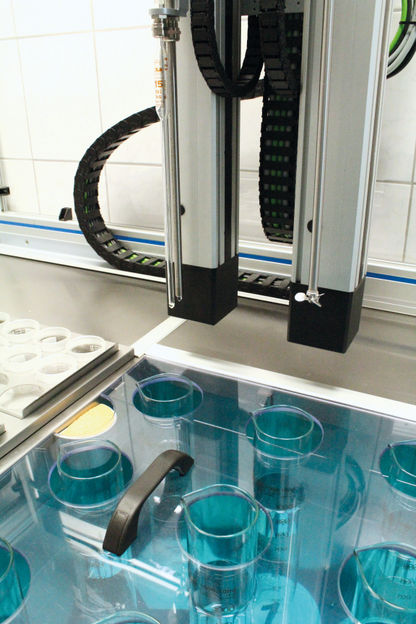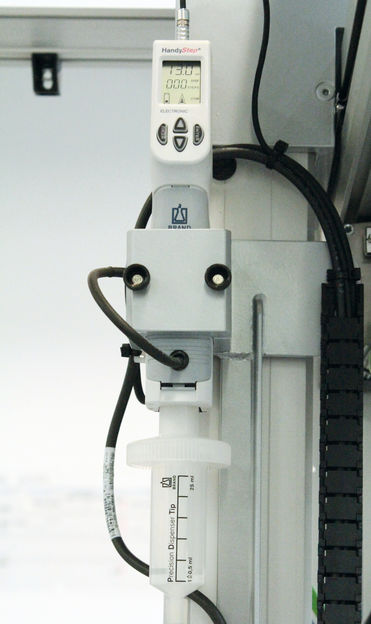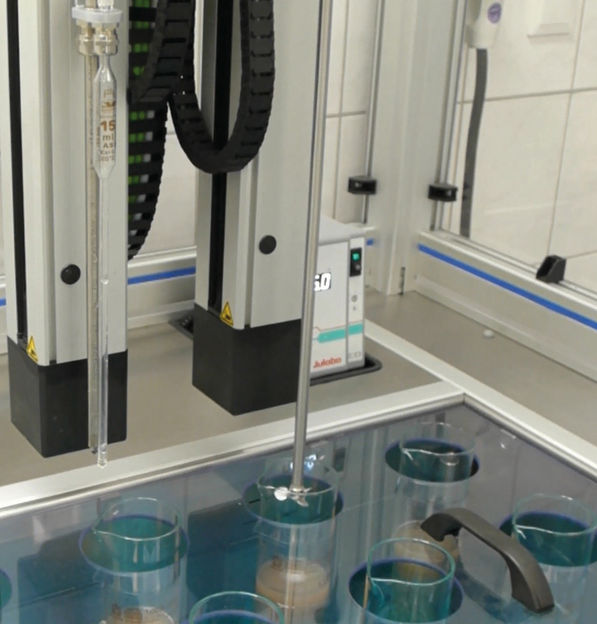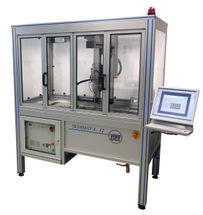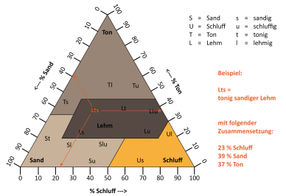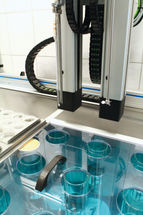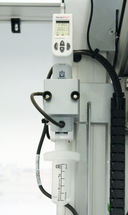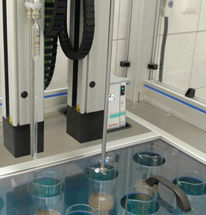 Automated sedimentation analysis with the Sedimat 4-12 for precise and reproducible results
The scientific basis for the Sedimat 4-12 is the KÖHN analysis according to DIN ISO 11277. Using a homogenized soil sample separated from carbonates and organic matter, the sinking speed of the soil particles is determined from coarse silt (PDO), medium silt (mU), fine silt (fU) and clay (T) examined.
Att.: grain triangle for illustration
Unique selling points: automation of the measurement process, significant reduction in workload, increase in accuracy, exclusion of subjective measurement errors, minimizing temperature fluctuations
Complete KÖHN analysis with automated test sequence in 3 work steps:
Tempering: water bath heated to 25°C
Homogenize: The soil samples are stirred up using a propeller stirrer. Cleaning follows when changing samples in the rinsing bath
Pipetting: The suspension is removed using a piston-operated pipette. After the suction, the pipette and sensor move to a cleaning station.
The contents of the pipette are then emptied into a weighing glass at a defined position in the sample magazine. Separate rinsing of the inside and outside of the pipette
Specifications
Type: particle size analyzers
Min. measurement range: 1 nm
Max. measurement range: 500 nm
Parameter: particle size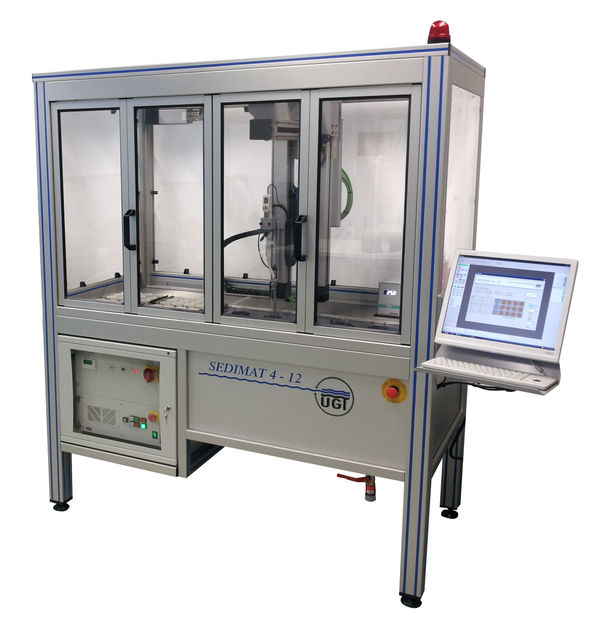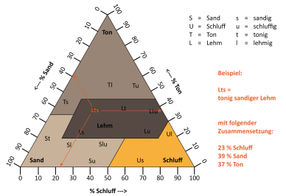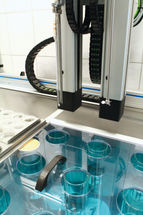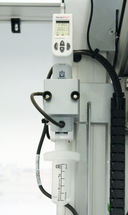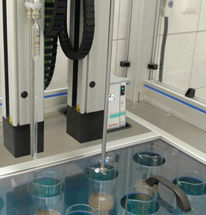 Product classification
Applications
Product categories
Target Industries
Request product information now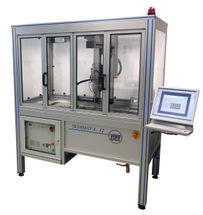 Particle size analyzers: Sedimat 4-12
Sedimat 4-12 - Laboratory apparatus to determine the particle size distribution in mineral soils
Find 7 more particle size analyzers on chemeurope.com