Verified
NIR spectrometers: Mobile NIR-Spektroskopie von trinamiX
The lab for your pocket: Better and faster decisions with Mobile NIR Spectroscopy by trinamiX
Mobile NIR spectroscopy covers broad range of applications
Valuable results due to broad spectrum
Reliable and actionable results in a few seconds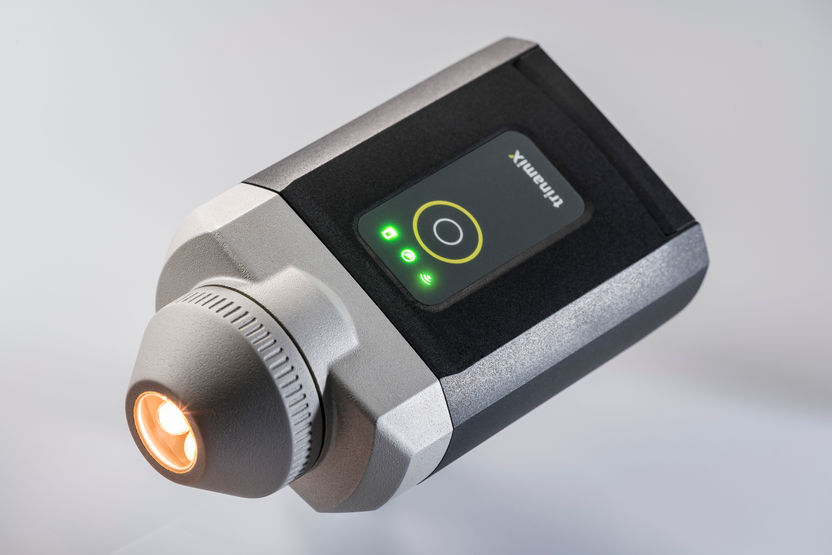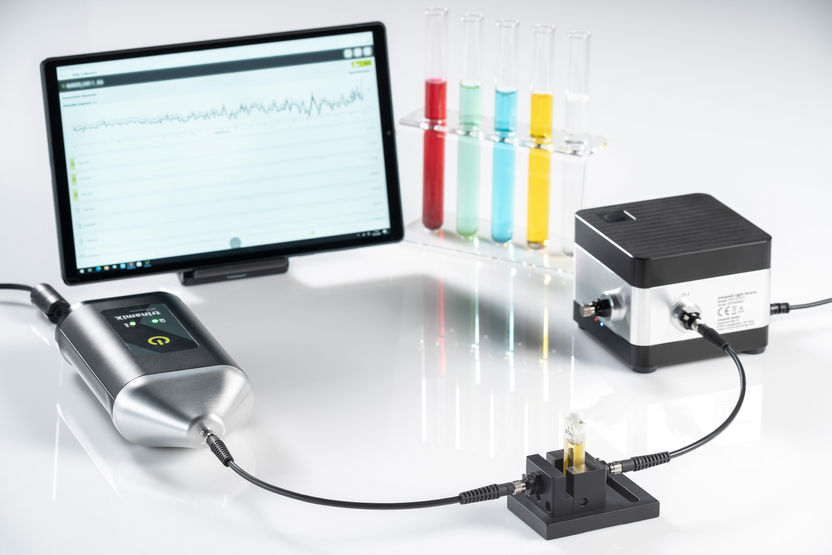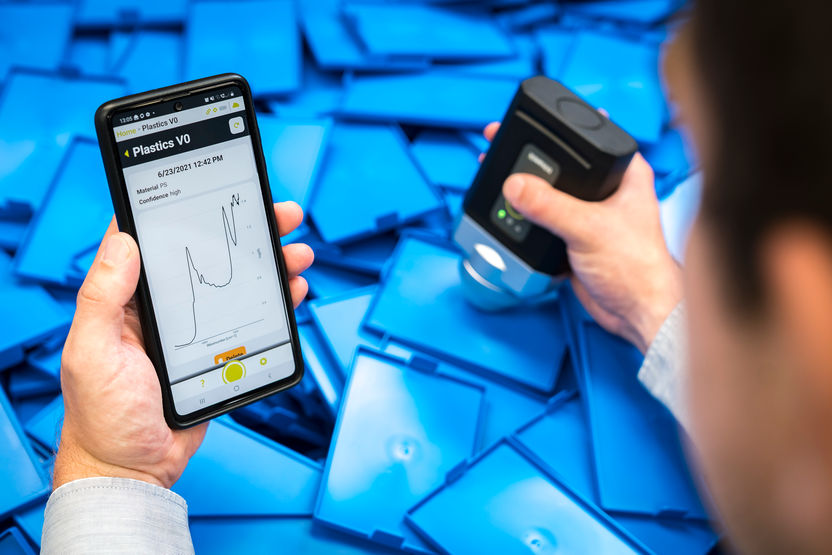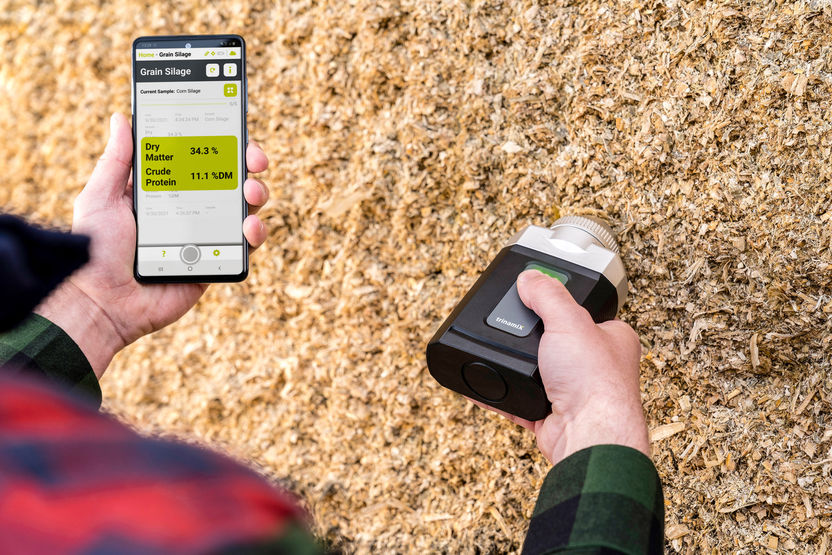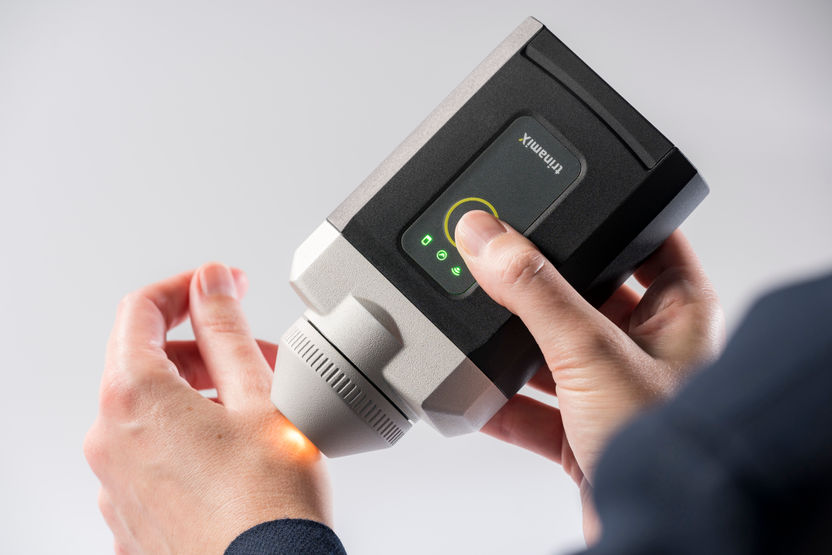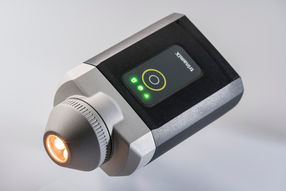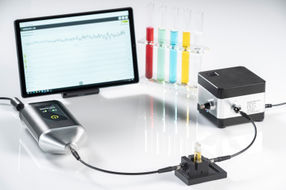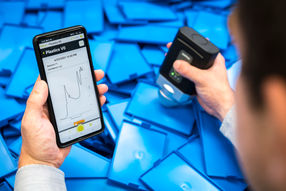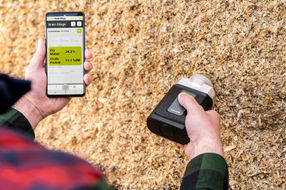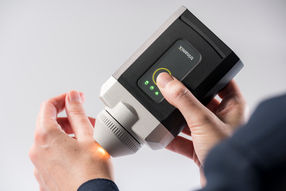 Powerful combination of portable hardware, data analysis, and chemometric expertise
With its Mobile NIR Spectroscopy Solution, BASF subsidiary trinamiX combines robust and powerful hardware, intelligent data analysis, and a precise understanding of molecules. The easy handling of the device and the clear presentation of the results in the app give professionals and beginners easy access to the analytical power of NIR spectroscopy.
The NIR spectrometer contains a semiconductor manufactured by trinamiX that detects infrared light in the wavelength range up to 2.5 microns to quickly and accurately analyze the molecular structure of various materials and liquids. The data is wirelessly transferred to an app and is made available in an online user portal. This way, different kinds of materials can be measured, organized and archived.
trinamiX Mobile NIR Spectroscopy Solution is also suitable for various applications outside of the laboratory. Applications range from agriculture, food, and plastics to chemical and industrial processes. Inbound control, quality checks, ad-hoc analysis, material identification are some of the many use cases that trinamiX supports.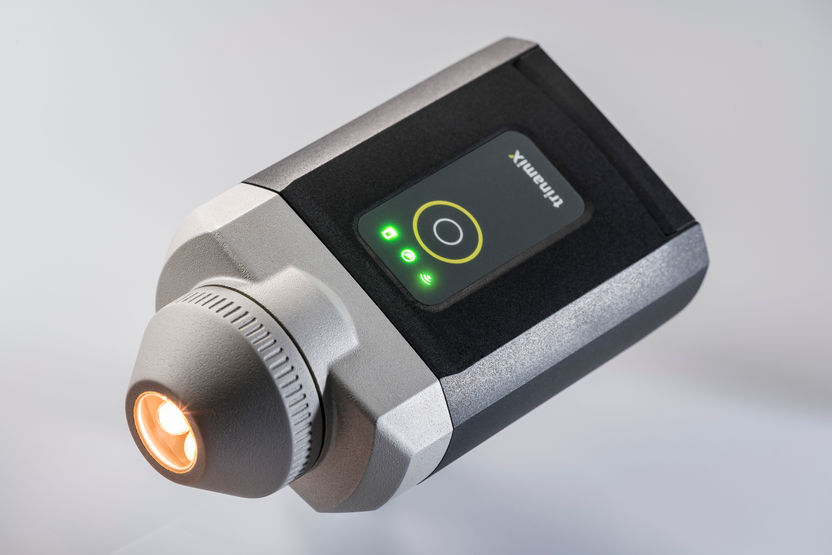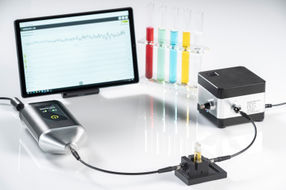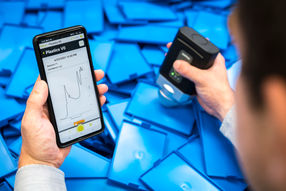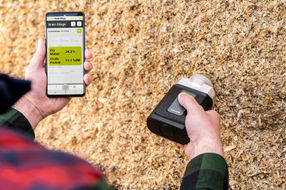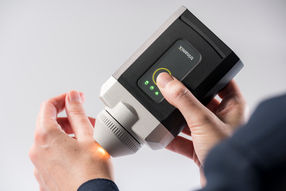 Product classification
Applications
Product categories
NIR spectroscopy solution
transmission spectrometers
Target Industries
Request product information now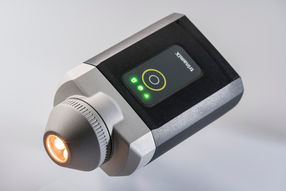 NIR spectrometers: Mobile NIR-Spektroskopie von trinamiX
The lab for your pocket: Better and faster decisions with Mobile NIR Spectroscopy by trinamiX
Find 9 more NIR spectrometers on chemeurope.com