Start-up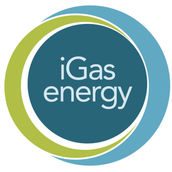 iGas energy GmbH
About iGas energy
iGas energy GmbH was founded in 2016 by Karl-Heinz Lentz. Its mission is to conserve valuable resources and thus contribute to the transformation of today's consumer economy into a closed raw material cycle.

iGas energy is integrated into the SK Group. The group sisters Fest AG and Maximator GmbH contribute with their know-how in automation and rectifier technology as well as in high-pressure technology to the realisation of robust and low-maintenance plants.

The founder and managing director of the company, Dipl.-Ing. Karl-Heinz Lentz, is a chemical engineer with decades of experience in the design and construction of plants for chemical process engineering.
Facts about iGas energy
Facts about iGas energy
Founding: 2016
Focus : Manufacturer
Industry : Production technology
Product portfolio of iGas energy
Product portfolio
Here you will find iGas energy GmbH