Start-up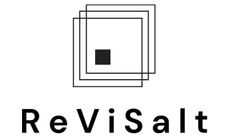 ReViSalt GmbH
About ReViSalt
Disruptive economic and ecological process optimization for strengthened glass. Glass! It is exquisite, transparent and so versatile!

ReViSalt – stands for sustainable process optimization in the production of "super-strong" glasses. ReViSalt means revitalization of molten salts used in the chemical strengthening of glass.

We offer our customers analyzes of salt baths and competent advice, and we develop, produce and sell regeneration and cleaning materials.
Facts about ReViSalt
Facts about ReViSalt
Founding: 2021
Focus : Manufacturer
Industry : Chemistry
Product portfolio of ReViSalt
Product portfolio
Here you will find ReViSalt GmbH