Start-up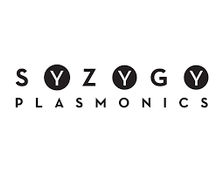 Syzygy Plasmonics Inc.
About Syzygy Plasmonics
Syzygy Plasmonics is a deep-decarbonization company. It builds reactors that use light instead of heat to electrify chemical manufacturing and power a cleaner, safer world. Utilizing technology licensed from Rice University and novel engineering, Syzygy is commercializing a universal photocatalytic reactor platform. When powered with renewable electricity, this tunable technology reduces both cost and emissions from many different chemical reactions.
Facts about Syzygy Plasmonics
Facts about Syzygy Plasmonics
Founding: 2017
Focus : Manufacturer
Industry : Production technology
Product portfolio of Syzygy Plasmonics
Product portfolio
Here you will find Syzygy Plasmonics Inc.