Infinium Pharmachem Pvt. Ltd.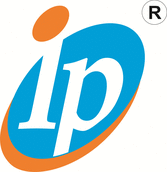 Profile
We, M/s. Infinium Pharmachem Pvt. Ltd.( GMP Compliance and FDA , ISO 9001:2008 CERTIFIED Manufacturing CO.) was incorporated in year 2003, with manufacturing facilities and Corporate Headquarter at Gujarat, INDIA.

At Infinium Pharmachem Pvt. Ltd., we are well focused to Iodine chemistry & this is the only core area of ours. Hence, we are working as CRAMS (Custom Research And Manufacturing Services) provider, but our domain is very restricted to Iodine chemistry & it revolves around Iodine derivatives or Iodination. It is also reflected in our Product List. We manufacture & supply range of Iodine derivatives, but on Order To Made basis only. However, we keep in ready stock many of well demanded products on regular basis.

You are always welcome with demand of any new iodine based compounds or other products. We can develop and supply the same specifically / strictly as per your requirement and application. We are even ready to sign Non Disclosure Agreement (NDA) for development of rarely available compound.

Request our latest Product List for your handy reference purpose.
Products
Product portfolio
1

,3- diiodo-5,5-dimethylhydantion
1,3-Dibromo-5-Fluoro-2-Iodobenzene
1,3-diiodobenzene
1,3-diiodopropane
1,4-Diiodobenzene
1,4-diiodobutane
1-Aminopyridinium Iodide
1-bromo-2-iodobenzene
1-bromo-4-iodobenzene
1-Chloro-4-iodobenzene
1-iodheptane
1-iodo-2-nitrobenzenes
1-Iododecane
1-iodohexane

2

-Ethylhexyl Iodide
2-fluoro-4-iodoaniline
2-Iodoaniline
2-Iodobenzoic Acid
2-iodoethanol
2-iodophenol
2-Iodoxybenzoic Acid

3

-Iodobenzoic acid
3-Iodobenzotrifluoride
3-Iodopyridine

4

-Bromo-2-Iodoaniline
4-Iodoaniline
4-Iodoanisole
4-Iodobenzoic Acid
4-iodophenol
4-iodopyridine

5

-Iodouracil

A

ntimony Iodide

B

arium iodide dihydrate

C

alcium Iodate
Calcium Iodide Hydrate
Cesium iodide
Chloroiodomethane
Copper(I)-iodide

D

iiodoethane

E

thylenediamine dihydroiodide
Ethyltriphenlyphosphonium iodide

H

ydriodic acid

I

nterhalogen compounds
iodic acid
iodides
iodine compounds
iodine salts
iodine standards
Iodoacetic Acid
Iodocyclohexane

L

ithium Iodide Hydrate

N

-Iodosuccinimide

O

rganic halides

P

eriodates
Periodic Acid
potassium iodate

S

odium Iodate
Sodium Metaperiodate

T

etrabutylammonium iodide
Thallium iodide
Trimethylsulfonium iodide
Trimethylsulfoxonium iodide

Z

inc Iodide