BRAND GMBH + CO KG
BRAND. For lab. For life.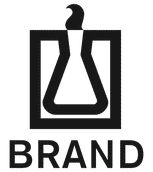 Profile
BRAND is an independent family business headquartered in Germany with close to 70 years of experience and a trusted partner and reference in the lab. Researchers and lab professionals around the world work with BRAND products in the life sciences, pharma, chemistry and process analytics.

The premium quality of BRAND products makes lab work simple, easy and efficient. This promise is delivered with products such as Transferpette® S micropipettes, BRAND pipette tips, the Liquid Handling Station pipetting robot, Dispensette® S bottle-top dispensers and BLAUBRAND® volumetric instruments.

BRAND provides first class product and application support and technical service with R&D and manufacturing in Germany and sales, service and logistics centers in Germany, the United States, China, India and the United Kingdom as well as a qualified sales and service teams in many other countries. BRAND is also partner of selected distributors around the world.
Products
Product portfolio
air cushion pipettes
areometers
automatic pipettors
Automatic titration systems

B

arrels
beakers
bottle-top burettes
bottle-top dispensers

C

apillaries
cryo vessels

D

eepwell plates
desiccators
digital burettes
disinfectants
disposable cuvettes
dosing machines
dosing stations
evaporating dishes

F

ilter tips
funnels

G

lass bottles
glass columns
glass cylinders
Griffin beakers
ground joints

H

ose connections
hygrometers
laboratory flanges
laboratory supplies

M

acro pipette controllers
magnetic stirring rods
manual dispensers
measuring cylinders
measuring pipettes
microliter pipettes
microplate accessories
microplate sealers
microscope slides
multichannel pipettors
multiwell plates

N

arrow neck bottles

P

asteur pipettes
PCR accessories
PCR plates
PCR tubes
PFA beakers
PFA bottles
PFA labware
PFA sample cups
PFA sample tubes
pipette accessories
pipetting aids
piston pipettes
plastic boxes
plastic cuvettes
plastic films
plastic shovels
plate sealers
plugs
pyknometers
round-bottom flasks
sealing foils
serological pipettes
stepper pipettes
sterile products

T

est tube stands
tweezers
volumetric glassware
volumetric intruments
volumetric pipettes
wide neck jars
wide-neck cans
Services