Black Bear Carbon

Start-up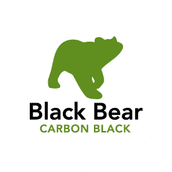 Black Bear Carbon B.V.
About Black Bear Carbon
How often do you change the tires on your car? Do you know where they end up at the end of their lives?

Black Bear brings them into the circular economy!

We are the world's first producer of Cradle to Cradle Certified™ carbon black. We choose to change the industry with breakthrough technology and with passionate people. Carbon black is usually produced by burning fossil fuels and therefore emitting large amounts of CO2. We produce carbon black by extracting it from waste tires and converting the remains of the tires into oil and gas. These green energy sources can be converted to heat, electricity or steam and they provide an additional income stream to our business model.

Carbon black is a crucial component in rubber, plastics, inks, and paints and is used to modify their properties into usable products. Almost everything that you see around you that is black in color has carbon black in it. We change the game by making a better and sustainable product - a circular product for a better world.

We partner with tire collectors around the world so that we can tackle the waste tire problem as fast as possible. Because we truly believe that if we don't act now we will be left with an even bigger environmental problem.

And of course, follow the socials if you want to be a part of our mission!

The future of carbon black is GREEN!
Facts about Black Bear Carbon
Facts about Black Bear Carbon
Founding: 2010
Focus : Manufacturer
Products from Black Bear Carbon
Here you will find Black Bear Carbon B.V.