Start-up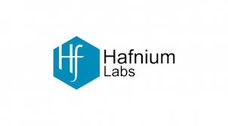 Hafnium Labs ApS
About Hafnium Labs
Hafnium Labs supports chemicals, energy, and pharma companies by solving one of the biggest challenges in chemistry:

Obtaining reliable physical properties fast.

From drugs that save our lives, to crop and energy technologies that will save our tomorrow, advances in chemistry change the world. By supporting researchers and engineers working with chemistry we help create a brighter future.

We have developed a breakthrough system for combining state-of-the-art predictive methods, such as quantum chemistry and AI, with experimental physical property data.

By intelligently and transparently using all available information, we provide the most accurate physical property predictions and quantify the uncertainty, so you know how reliable each prediction is.​

Our Q-props™ tools support decision making from molecular discovery to process optimization.
Facts about Hafnium Labs
Facts about Hafnium Labs
Founding: 2016
Focus : Manufacturer
Employees: 1-10
Industry : IT
Product portfolio of Hafnium Labs
Product portfolio
Here you will find Hafnium Labs ApS