EQuota Energy Technology (Shanghai) Ltd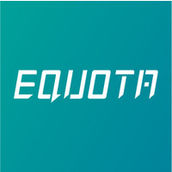 Profile
EQuota Energy is committed to providing users with the world's leading smart energy management solutions. As an AI and big data-driven energy technology startup, it services the users at every stage covering both the energy supply and the demand side in the entire industrial chain. From energy efficiency optimization, operation & maintenance monitoring, to carbon emission management, energy planning, electricity trading services, micro-grid services, and others. EQuota Energy has partnered with Shell, General Electric, Wanda Group, New World Group, Huaneng Group and other renowned corporations in the industry.

The core team members of EQuota Energy are MIT graduates with excellent R&D capabilities. It operates on advanced AI algorithm models and big data technologies. EQuota Energy is renowned in the fields of energy management predictive model, deconstruction analysis, and abnormal diagnosis. It is also one of the first companies to apply NILM (non-intrusive load monitoring) technology to the energy optimization field. It reduces energy consumption through system optimization without changing users' hardware.

EQuota Energy is driving the smart energy transition through innovation and technologies for a low carbon future.
Products
Product portfolio
D

ata acquisition software

E

nergy Management Software
More about EQuota Energy
News

Start Up Energy Transition Award 2019: Finalists nominated

15 start-ups from Europe, Australia, China, Thailand, Uganda and the USA have made it to the final of the Start Up Energy Transition (SET) Award 2019. Whether it be autonomous electric trucks, organic solar cells or energy data management with blockchain technology: the finalists offer futu ... more