Start-up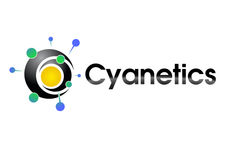 ​Cyanetics Ltd.
About ​Cyanetics
We develop robust and scalable industrial biological process technologies that economically convert polluting gasses to high value platform chemical intermediates, without relying on unsustainable energy sources. ​ Our technical approach uses a combination of synthetic biology, process engineering and computational analysis, and we deliver these technologies through strategic partnerships.
Facts about ​Cyanetics
Facts about ​Cyanetics
Founding: 2015
Focus : Service
Employees: 1-10
Industry : Chemistry
Product portfolio of ​Cyanetics
Here you will find ​Cyanetics Ltd.