Boostani B.V.
Towards a circular economy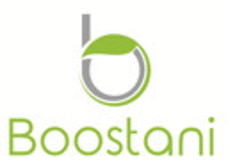 Profile
The aim of Boostani is the development of plastic material that is more sustainable and fully recyclable. The material could be used in food packaging because of the specialization on improved barrier properties. The non-recyclable multilayer structure is then replaced by a monomaterial packaging that generates a barrier through the use of additives. For this concept Boostani was one of the three finalists of the GoudenKIEM award 2017. Boostani was founded in 2017 and is located on Brightlands Chemelot Campus.
Innovation
Vision
To become a relevant part in the process towards a circular economy in the plastics industry by developing fully recyclable plastic materials to close the loop.
Innovation
Boostani B.V. develops masterbatches and compounds for monomaterial packaging solutions with barrier properties. Instead of different layers, Boostani B.V. uses additives to create barriers. The proportion of additive to material is so small that Boostani B.V. material is classified as monomaterial solution and therefore recyclable. All ingredients used by Boostani B.V. have FDA approval.