Start-up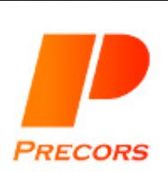 Precors GmbH
About Precors
Unique Coating for Bipolar Plates

The key technology for enhancing power density of fuel cells for automotive application are metallic bipolar plates. In order to ensure high performance and long-term stability a protective coating is inevitable. We provide a novel carbon-based coating that makes thin and lightweight bipolar plates possible.

Our technology allows a scalable on-line process for high-volume production.

As an ambitious and motivated start-up team in the research center Juelich (Forschungszentrum Jülich / IEK-3) we bring up extensive expertise in energy conversion & storage, material science and electrochemistry as well as highly productive hands-on mindset.
Facts about Precors
Facts about Precors
Founding: 2017
Focus : Manufacturer
Here you will find Precors GmbH