SMENA TECH

Start-up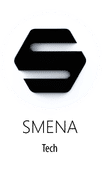 SMENA TECH AB
About SMENA TECH
WE FABRICATE NANOSTRUCTURED LAYERED MATERIALS

We work with van der Waals materials known as transition metal dichalcogenides (TMDs). TMDs is an emerging class of materials for new research frontiers and future applications.

Nanopatterning can change TMD properties in a structure-dependent manner. Our service is to fabricate and deliver such structures.
Facts about SMENA TECH
Facts about SMENA TECH
Focus : Manufacturer
Industry : Chemistry
Products from SMENA TECH
Product portfolio
Here you will find SMENA TECH AB
1