Vibrowest Italiana Srl
Choose Vibrowest, we are at your side for screening all your needs...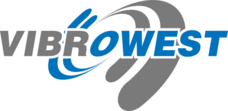 Profile
For over sixty years Vibrowest has been a leader in the production of a wide range of separation and screening machines. The Modern technology requires greater precision in production processes, as the tolerances in the selection of products to be separated are millesimal. Vibrowest screening equipment fully meet this requirement and significantly improve the flow rate and screening efficiency in the processes of separation, classification, scalping and dedusting of solid and liquid materials.
Products
Product portfolio
C

ontrol screening machines
curved screens

E

ddy current sieve machines

S

ieving machines
spare parts
spiral conveyors

T

umbler screening machines

V

ibrating screens
vibratory sieve shakers