Start-up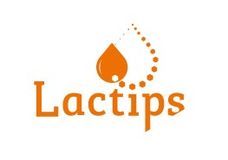 Lactips S.A.
About Lactips
Specialising in the production of a water-soluble plastic that leaves behind no traces in the environment, Lactips is a French company founded in 2014. Based in Saint-Paul-en-Jarez (in France's Loire department), the company was founded by Marie-Hélène Gramatikoff, a plastics engineer and company strategy specialist, and Frédéric Prochazka, PhD, a professor at the Université de Saint-Etienne.

With its patented technology, which uses natural proteins (caseins) as its raw material, Lactips focuses on manufacturers aiming to develop new products or take on new markets using a clean, biodegradable plastic that's friendly to consumers and the environment.

There are numerous possible industrial applications since the Lactips technology is: water-soluble, biodegradable, mass-producible, print-ready, and edible, and also has strong barrier properties (to oxygen, fats, and mineral oils).
Facts about Lactips
Facts about Lactips
Founding: 2014
Focus : Manufacturer
Industry : Chemistry, Packaging
Product portfolio of Lactips
Here you will find Lactips S.A.