Start-up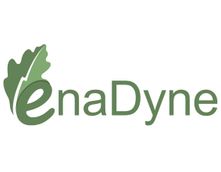 enaDyne GmbH
About enaDyne
Plasma Technology for a Greener Future.

enaDyne develops innovative plasma technologies for a profitable utilization of CO2 and emission reduction.

Our Goal: Profitable use of CO2 as a resource.

More than 4000 gigatons (thats 4 trillion tons) of excess CO2 have already been released into our atmosphere. And every year, we add another 30 to 40 gigatons on top of that. To turn this development around in the forseeable future, it will not be enough to merely reduce emissions. A continuous active reduction of already existing CO2 pollution – or better – the scalable and profitable use of CO2 as a meaningful resource is necessary. Achieving this goal is our mission.

enaDyne develops a novel kind of plasma reactor capable of converting CO2 into valuable hydrocarbons such as methanol, ethanol or ethylene in a novel, highly efficient and, above all, economically scalable process.
Facts about enaDyne
Facts about enaDyne
Founding: 2022
Focus : Manufacturer
Industry : Chemistry
Here you will find enaDyne GmbH