Verified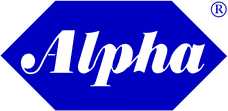 Alpha Calcit Füllstoff GmbH & Co. KG
Industrial minerals for your brilliant ideas

About Alpha Calcit Füllstoff
Alpha Calcit Füllstoffgesellschaft mbH & Co. KG is one of the leading suppliers of white fillers to numerous industries in Europe, USA, Africa and Asia. The company, which is rich in tradition, was founded in 1919 and has since been run as a purely family-owned enterprise now in its 3rd generation.

The entire value-added chain, from raw material deposits own mining, processing and production facilities to sales and distribution

is vertically integrated in the Alpha Calcit - Group. Own production companies of the Alpha Calcit - Group are located where excellent raw materials are available, which guarantee the production of best mineral fillers in the long run and future-proof.

A total of more than 115 employees ensure presence in the market. Production sites are located in Germany, Austria, Italy and Turkey.

Our product portfolio is based on bright white fillers. As mineralogical-chemical basis, in addition to

- natural calcium carbonates in crystalline and microcrystalline form

- natural layered silicates such as talc

- synthetically hydroxides (ATH)

- precipitated carbonates (PCC)

- other silicates and

- titanium dioxides

are used. Some product classes are supplied both non-treated and surface as well as surface modified.
Facts about Alpha Calcit Füllstoff
Facts about Alpha Calcit Füllstoff
Focus : Manufacturer
Industry : Chemistry
Product portfolio of Alpha Calcit Füllstoff
Product portfolio
Product brands
CALCILIT® KA und CALCILIT®
Here you will find Alpha Calcit Füllstoff GmbH & Co. KG