Start-up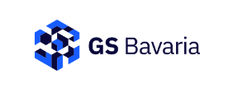 GS Bavaria GmbH
About GS Bavaria
Anyone who wants to assert themselves on the market needs innovative products. New materials form the foundation for forward-looking product developments, and nanomaterials in particular are proving to be the innovation drivers par excellence. This is exactly where we support you.

On the basis of tungsten nanopowders, we develop functional additives in the form of masterbatches with which you can drastically influence the mechanical, chemical or thermal properties of your plastics.
Note: This article has been translated using a computer system without human intervention. LUMITOS offers these automatic translations to present a wider range of company presentation. Since this article has been translated with automatic translation, it is possible that it contains errors in vocabulary, syntax or grammar. The original article in German can be found here.
Facts about GS Bavaria
Facts about GS Bavaria
Founding: 2020
Focus : Manufacturer
Industry : Chemistry
Product portfolio of GS Bavaria
Here you will find GS Bavaria GmbH