Start-up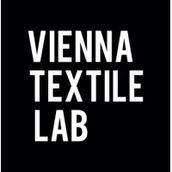 Vienna Textile Lab
About Vienna Textile Lab
We produce textile dyes using naturally occurring microorganisms. Our mission is to match technology and design.

Bacteria have an enormous beneficial quality which Vienna Textile Lab is able to turn into one of the most beautiful things in the world – COLOUR.

Vienna Textile Lab fabricates organic colours made from naturally occurring bacteria in order to provide the most sustainable, wholesome and environmentally friendly alternative to conventional synthetic colours.

Using Vienna Textile Lab colours to dye your textiles means acting responsible and thoughtful.

We help designers use new types of materials, methods and concepts in the textile business.

Vienna Textile Lab makes dyeing go easy on human and ecological resources.
Facts about Vienna Textile Lab
Facts about Vienna Textile Lab
Founding: 2017
Focus : Manufacturer
Industry : Biotechnology
Product portfolio of Vienna Textile Lab
Product portfolio
Here you will find Vienna Textile Lab