Start-up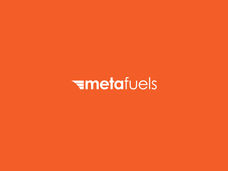 Metafuels AG
About Metafuels
Powering the future of aviation with sustainable aviation fuel - affordable air travel without the carbon footprint

If we're to reduce our carbon footprint and help the aviation industry reach net zero emissions by 2050, Sustainable Aviation Fuel (SAF) will be key.

That's why Metafuels, working together with the world renowned Paul Scherrer Institut have developed a new concept – aerobrew™, a proprietary technology to convert green methanol to SAF. Our pioneering approach is ready to help airlines continue offering affordable air travel for people looking to reduce their carbon footprint, whilst also making the global transportation of goods by air more viable.
Facts about Metafuels
Facts about Metafuels
Founding: 2021
Focus : Manufacturer
Industry : Production technology
Product portfolio of Metafuels
Here you will find Metafuels AG