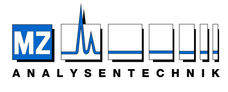 Profile
MZ-Analysentechnik, Germany is your competent manufacturer of HPLC- and GPC-columns made in Germany and your independent supplier of world leading chromatography brands since 1986.

Our strong labels PerfectSil, PerfectBond, Orbit, MZ-Gel SDplus and many more are produced under high quality standards according to DIN-ISO 9001:2008 and our columns are listed in the official United States Pharmacopeia (USP).

Major HPLC-manufacturers like Waters, Sigma-Aldrich and GL Sciences trust our HPLC- and GPC-column expertise and have appointed us to their official partners by contract. Explore our broad range of chromatography columns (GC, GPC, HPLC, UHPLC) and consumables of over 30 producers and benefit from our short delivery times, competent service and attractive prices.

Since June 2015 our MZ-Onlineshop has launched with over 66.000 chromatography products for an easy and fast online price finding and ordering.
Products
Product portfolio
cation exchangers
column packers

E

xtraction columns
GC column connectors
guard columns
HPLC injection syringes
HPLC valves

I

on chromatography columns

M

icrobore HPLC columns

P

olymeric columns
preparative columns
preparative HPLC columns

R

eversed phase columns

S

eparation columns
septa
septum closures
SFC columns