Merck Plans to Invest € 1 Billion at the Darmstadt Site
Employment guarantee extended until the end of 2025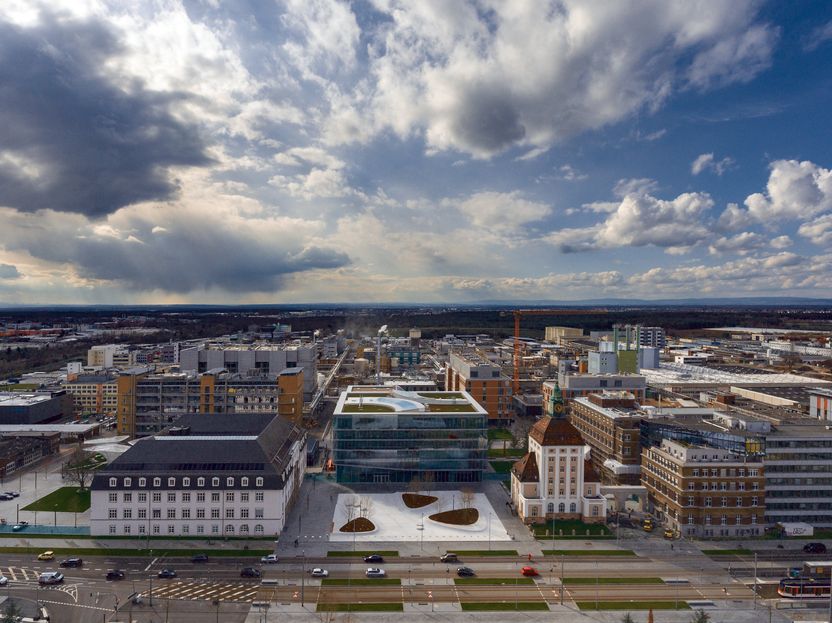 "We believe in the tremendous potential of the Darmstadt site. There is no other Merck site in the world that has so much expertise combined at one location. With our investment commitment, we are permitting additional growth and are creating employment perspectives for tomorrow and beyond," said Kai Beckmann, CEO Performance Materials and Merck Executive Board member responsible for the Darmstadt site. Back in 2015, Merck had stated that it would invest a total of € 1 billion at its global headquarters in the following five-year period. "Our aim is to do the right things today in order to ensure that we remain successful as a company tomorrow. Together with the employee representatives, we want to support the changes in our three business sectors here at the Darmstadt site in the best possible way," Beckmann added.
The company management and employee representatives have likewise agreed to extend the employment guarantee until the end of 2025. "We conducted intensive negotiations and in some cases had strong debates. Ultimately, with the site agreement we achieved a good outcome that benefits employees and sustainably strengthens the future viability of the site," said Michael Fletterich, Chairman of the Works Council of Merck KGaA.
Merck is currently holding talks about the possible construction of a new membrane plant in Darmstadt. Membranes are used, among other things, in various types of filters, for instance in biopharmaceutical production. Moreover, the company plans to construct a new Vocational and Advanced Training Center at the site. Merck currently has more than 500 apprentices in 22 vocational training occupations.
The agreement on the future of the Darmstadt site is applicable until the end of 2025 for the roughly 11,000 employees of Merck KGaA in Darmstadt, Weiterstadt and Gernsheim. It also encompasses the commitments on qualification and advanced training, for instance a new internal job placement office. Moreover, the company management and employee representatives have agreed a voluntary leaver program and a bridge model for an early transition to retirement.
Other news from the department business & finance
More news from our other portals