Using artificial intelligence to optimise manufacturing processes
High-Tech Gründerfonds and Bayern Kapital invest in IT start-up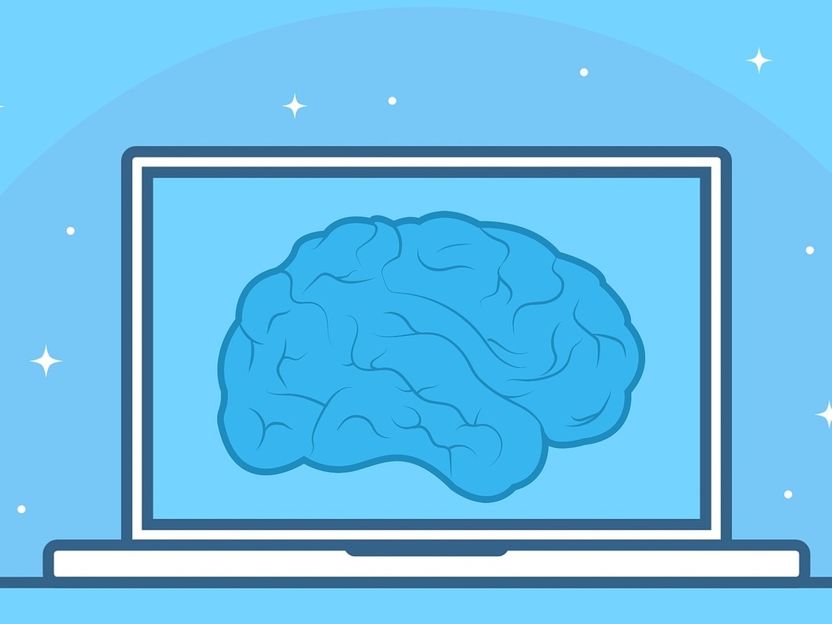 mohamed_hassan, pixabay.com, CC0
Industrial manufacturing processes are becoming increasingly complex. In terms of production, this growing level of complexity is leading to erroneous machines settings, rising error rates, extra work and an increased use of resources. Machine learning models and artificial intelligence can help to counter this trend, but they often lack a sufficient database and adequate data quality in practice. Processes are also frequently non-transparent and incomprehensible for employees. Furthermore, the creation of such models by data scientists is often a lengthy and costly process.
Erium, an IT company based in Garching near Munich, has now developed HALerium, an innovative IT solution that helps process managers (e.g. engineers or production managers) to create these machine-learning models themselves based on their domain knowledge and to then train these models using a fraction of the amount of data that would otherwise be required. Artificial intelligence can thus be systematically linked up with in-house process and expert knowledge. To this end, HALerium helps employees understand existing, complex processes, making them objectively comprehensible for all involved. HALerium is integrated into a company's existing software products and can thus predict the outcome of individual management decisions as well as undesired end results (e.g. material waste quantities). HALerium is subsequently able to give concrete recommendations for action in real time in terms of how to optimise relevant processes. By using HALerium, companies can increase production quality, reduce the wear and tear of manufacturing equipment, save resources and minimise the amount of extra work required. At the same time, employees can benefit from the solution without requiring any prior knowledge of how artificial intelligence can offer assistance.
Erium has already secured a number of renowned clients. BMW, for instance, is already using HALerium at one of its production lines. Erium is also currently in talks with another renowned car manufacturer. The Munich-based firm's software is also successfully being used by Festo SE (control and automation technology) and Meissner AG (tool manufacturing). With the funds raised from the latest financing round, Erium is planning to take on additional staff and invest in the continued development of its products.
"Dr. Theo Steininger, CEO of Erium, explains: "Young IT companies don't always have it easy on the market, particularly during the initial phase. We're convinced that our AI solution can provide huge support for many industrial companies. We're therefore very grateful to our three investors for helping to ensure that we are ideally positioned for growth in the coming years, despite the challenging financial environment at present", Dr. Theo Steininger, CEO of Erium, explains.
"We're delighted to be able to support Erium together with two experienced investors from the fields of venture capital and industry. Data-driven processes for the prediction and optimisation of processes are in high demand against the backdrop of Industry 4.0. Despite this, clients often lack successful optimisation processes, or do not use them productively, due to the often complex and highly dynamic nature of production environments. It is here that Erium, as a young company, can already boast a number of promising client successes", Gregor Haidl, Investment Manager at High-Tech Gründerfonds.
"On the path to Industry 4.0, new technologies such as machine learning are being used for highly complex fields of application. With its software solution, Erium has impressively demonstrated that while process modelling and process optimisation still remain challenging, they can be made transparent, easier to understand, and manageable. For Bavaria as a hub for industry and high-tech, and also beyond, investments in young innovators like Erium are becoming increasingly important, with companies and employees alike profiting from their solutions", Roman Huber, Managing Director of Bayern Kapital.
Other news from the department business & finance
More news from our other portals
Something is happening in the chemical industry ...
This is what true pioneering spirit looks like: Plenty of innovative start-ups are bringing fresh ideas, lifeblood and entrepreneurial spirit to change tomorrow's world for the better. Immerse yourself in the world of these young companies and take the opportunity to get in touch with the founders.