Climeworks raises CHF 73M
The largest ever private investment into direct air capture
04-Jun-2020
-
Switzerland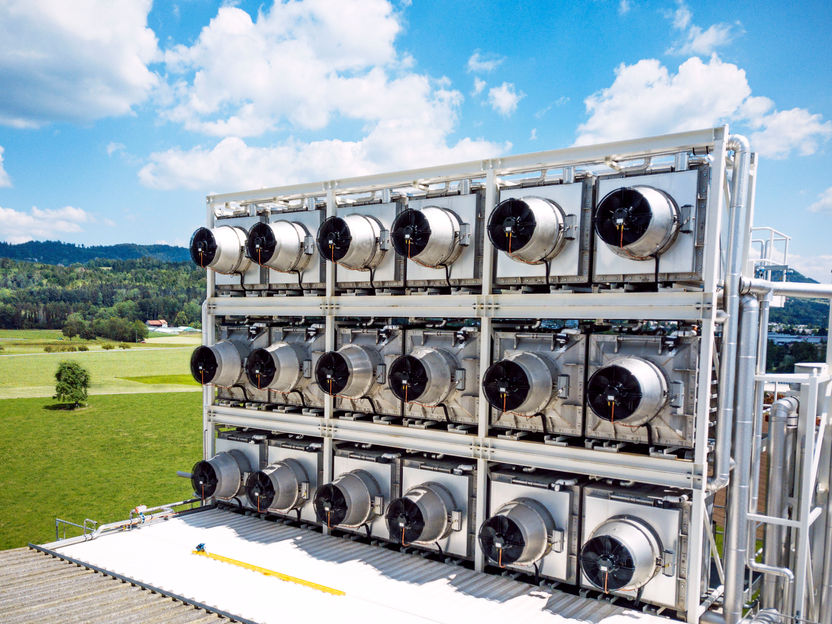 Although the world is struck by a global pandemic, the urgency of the climate crisis does not subside. Investment in the large-scale deployment of climate solutions provides the opportunity to stimulate economies and build a more resilient world – meaning every dollar invested works harder, bringing additional benefit.
Private investors have again confirmed their trust in the Climeworks' potential as a solution to reverse climate change and invested a further CHF 73 million (USD 75 million) in equity – the largest private investment ever made into direct air capture. This brings the total sum invested in Climeworks since it was founded in 2009, to over CHF 120 million.
"We are very thankful for the long-term commitment of our investors, who shared our vision of a climate-positive world from the very beginning. This financing round will take Climeworks to the next level and help us make an ever-bigger contribution to reversing climate change. We aim to inspire 1 billion people to remove carbon dioxide from the air – and this investment will contribute to achieve that goal." says Christoph Gebald, co-founder and co-CEO of Climeworks.
Since 2017, Climeworks has grown rapidly from 30 to over100 employees and team members in three countries: Switzerland;Germany;and the Netherlands. In the coming years, thefocus lies on further scaling up the Climeworks direct air capture technology, achievable with a rigorous scale-uproadmap. In doing so, Climeworks takes one step closer to becoming truly climaterelevant and contributing to reversing climate change.
Other news from the department business & finance
More news from our other portals
Something is happening in the chemical industry ...
This is what true pioneering spirit looks like: Plenty of innovative start-ups are bringing fresh ideas, lifeblood and entrepreneurial spirit to change tomorrow's world for the better. Immerse yourself in the world of these young companies and take the opportunity to get in touch with the founders.