Waters acquires Wyatt Technology for $1.36 billion
Accelerates next phase of Waters' growth and value creation strategy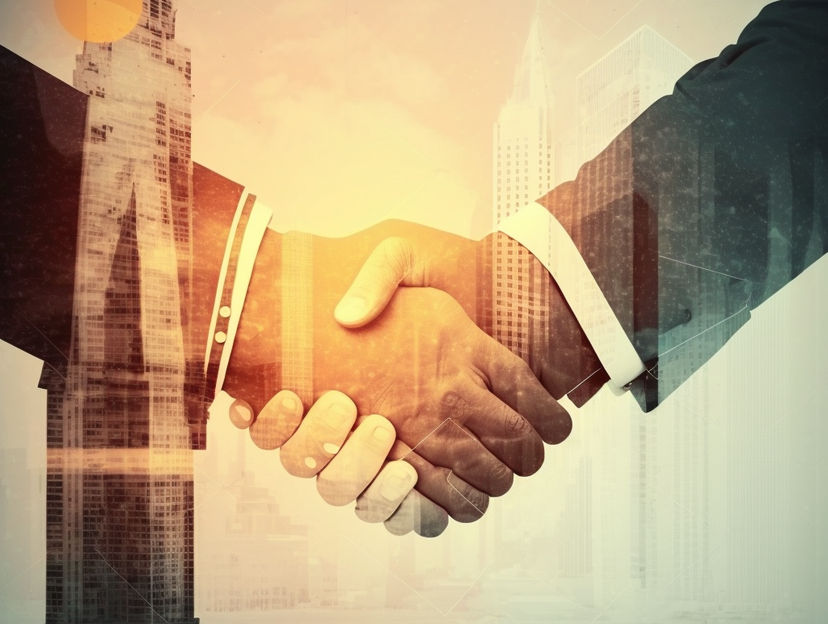 Bioanalytical characterization for new modalities including cell and gene therapies is a significant market opportunity, with a $1.8 billion total addressable market and 10-12% projected annual growthi. By applying Waters' well-established business model, Empower informatics software, global reach and scale, Waters and Wyatt are well-positioned to build a high-growth bioanalytical characterization business.
Based in Santa Barbara, Calif., Wyatt is a privately held family company with 2022 revenues of approximately $110 million. With a worldwide workforce of more than 200 employees, Wyatt has been delivering world-class training and personal service to a global base of scientific customers. Since Wyatt's scientists were the first to commercialize on-line multi-angle laser light scattering instruments more than 40 years ago, Wyatt has been defining and redefining state-of-the-art macromolecular characterization instrumentation, software, and services to solve its customers' unmet needs. Over the years, Wyatt has added several complementary technologies, including well-plate based dynamic light scattering and field-flow fractionation for separating nanoparticles in solution. Together, its innovative product offerings are used across the value chain in discovery, product development, manufacturing, and QA/QC settings to determine the critical quality attributes of novel therapeutics such as cell and gene therapies, vaccines, and proteins, as well as synthetic polymers and nanoparticles.
"Over the past two years, Waters has regained our commercial momentum, revitalized innovation and put an outstanding leadership team in place. Now we are entering the next phase of our strategy to accelerate value creation and generate faster growth," said Dr. Udit Batra, President and CEO, Waters Corporation. "While biologics therapies, including cell and gene therapies, can dramatically change the quality of life for a significant percentage of the population, the cost of delivering these therapies is a major barrier for broader adoption. We share a common mission to harness our technology and deep scientific expertise to increase the availability and affordability of life-changing therapies. We look forward to welcoming the Wyatt team to the Waters family."
"For more than 40 years, our company has delighted its customers using the unique products and unparalleled personal service we deliver to support life-enhancing large molecule therapeutics," said Dr. Philip Wyatt, Chairman and Founder of Wyatt Technology. "For decades, we have seen firsthand how closely Waters and Wyatt's scientific heritage, ethos, and values have been aligned. Becoming an integral part of Waters is a natural way for us to expand our business dramatically. Waters has the reach and scale to leverage Wyatt's successful legacy and extend the benefits of our offerings to many new applications and customers. We could not be more excited about the vast growth opportunities we will have as part of Waters."
Strategic and Financial Benefits
Broadens Wyatt's global reach: Waters will broaden Wyatt's global reach and scale, further expanding its footprint in Europe and Asia. The combination will accelerate deployment of Wyatt's light scattering technologies and techniques in downstream, high-volume, and recurring QA/QC applications, through Waters' well-established Empower informatics platform.
Expands Waters' portfolio and increases exposure to large molecule applications: Enhances Waters' portfolio of separation and detection, which will provide customers with an unmatched set of analytical solutions across a wide range of applications. With more than 80% of Wyatt's revenue derived from large molecules, this will increase Waters' exposure to exciting new applications within the bioanalytical characterization market.
Immediately accretive to Waters' revenue growth and margin profile: Wyatt has a three-year compound annual growth rate of 20%, which is expected to grow low-teens over the near- to mid-term and has an existing adjusted operating margin of approximately 40%.
Revenue synergies: Waters is expected to generate over $70 million in annual revenue synergies by the fifth year following transaction close.
Accretive to EPS with high single-digit plus adjusted-ROIC: The transaction is also expected to be accretive to Waters' adjusted earnings per share beginning in Q1 2024. The transaction is expected to deliver a high single-digit plus return on invested capital in year five, net of tax.
Transaction Details and Financing
Waters will fund this investment through cash on its balance sheet and existing borrowing capacity available on its revolving credit facility. The Company will temporarily suspend its share repurchase program through the remainder of 2023 and utilize free cash flow to pay down debt.
Other news from the department business & finance
More news from our other portals