Digital twin ensures energy optimization
411 megawatt-hours saved: Infraserv Höchst implements successful pilot project at recooling plant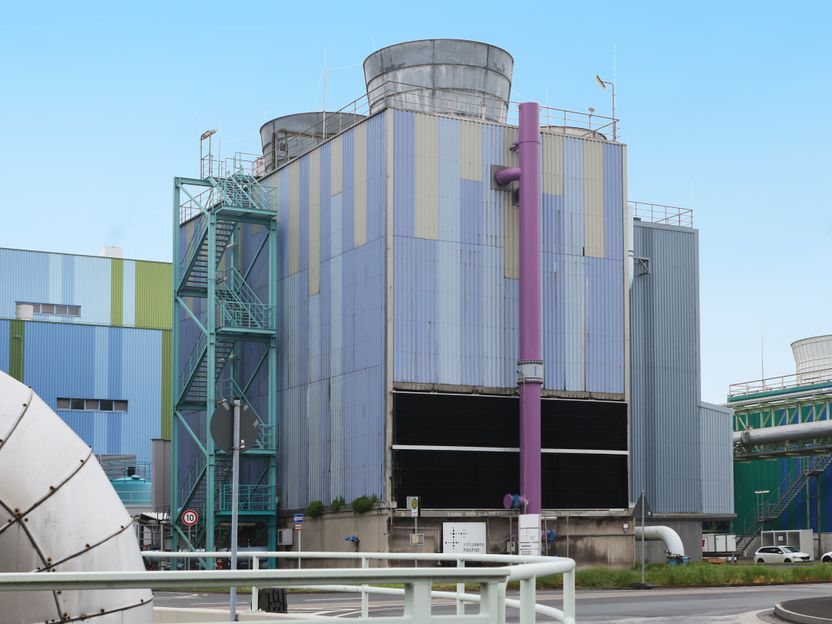 © Infraserv GmbH & Co, Höchst KG, 2023
"Using artificial intelligence and machine learning, we can find hidden patterns in data that help optimize plant operation and availability," explains Frank Mollard, Head of Data Science & Data Engineering at Infraserv Höchst, the park's site operator. He and his team use statistical methods and mathematical algorithms to tap the full potential of the data they collect.
Energy-optimized control of the recooling plant
Working closely with colleagues from the Refrigeration/Cooling/Water plant, the team analyzed and interpreted fine-grained data from the pumps used in the recooling plant over a complete year. The results showed that the pump control system had not yet been geared to an energy-optimized mode of operation. Energy saving potentials arise when the demand for water can be covered with lower performance. With a favorable speed of the flexibly applicable pump with frequency converter as well as timely switching, wear and energy consumption can be considerably reduced. For the energy-optimized control of the recooling plant, the plant was reproduced as a digital twin - i.e. as a virtual representation of the system. The mathematical algorithm now shows the optimum pump combination for the respective demand in order to act in the most energy-saving and pump-conserving way possible. Components such as built-in dampers or restrictions related to pressure are also taken into account depending on the requirements. The virtual simulation of the recooling plant can be compared to a mathematical modular system and can therefore also be transferred to other plants. Currently, the developed methodology is being rolled out to other recooling plants.
"Basically, the process control systems used are only designed to ensure operation. The colleagues on site therefore had no chance at all - despite years of experience - to recognize the optimization potential," clarifies Frank Mollard. The data science expert was brought in by Jasmin Krimm, operations assistant at Refrigeration/Cooling/Water. Her core job topics include energy efficiency and optimization. "By using Data Science, we can now take much bigger steps and work in a much more targeted way," she says. "The program serves as a support tool and is an effective way to use energy efficiency in routine operations in a time-saving way."
Note: This article has been translated using a computer system without human intervention. LUMITOS offers these automatic translations to present a wider range of current news. Since this article has been translated with automatic translation, it is possible that it contains errors in vocabulary, syntax or grammar. The original article in German can be found here.
Other news from the department manufacturing
More news from our other portals