beeOLED raises EUR 13.3m in Series A funding to solve the last big challenge of the OLED industry
The deep tech startup will use the investment to further develop its innovative, high-efficiency, deep-blue emitter technology towards go-to-market-readiness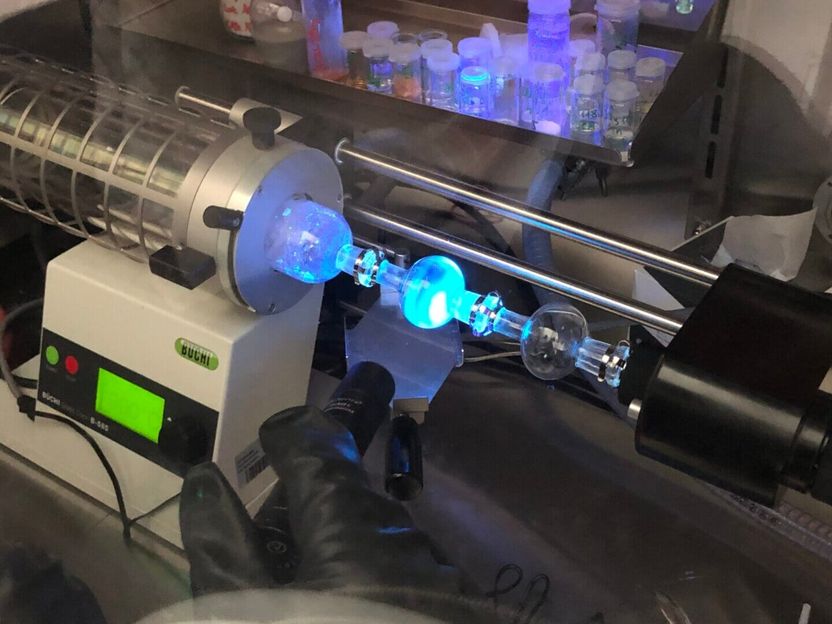 Founded by veterans of the OLED industry and led by serial entrepreneur and Novaled co-founder Jan Blochwitz-Nimoth, the company is aiming to solve the last major challenge of OLED displays: efficient and stable deep-blue emitters. The company officially emerge from stealth mode presenting their progress with a presentation at the key industry event "International Meeting on Information Display" (IMID) in Busan, South Korea on August 25th.
Today, deep blue emitters in OLED displays are either stable (fluorescent emitters) or efficient (phosphorescent emitters, TADF emitters), but no market-ready technology delivers both of these important metrics at the same time. beeOLED's intra-metallic emission technology has proven high stability and high efficiency when employed in other display technologies in the past, but, so far, had not been useable in OLEDs. The beeOLED team managed for the first time to make such molecules compatible with the vacuum processing technology used in high-volume OLED display manufacturing today – a technical breakthrough, protected by several patents, that was made possible by the team's extensive know-how in ligand design.
"Our technology seamlessly integrates into existing OLED structures and established OLED display manufacturing technology. The technology allows for 100 percent internal quantum efficiency, a prerequisite for the highest power efficiency in OLED displays", Carsten Rothe, CTO of beeOLED.
"It's incredible to see that after all these years, this critical issue for OLED displays still hasn't been solved. This creates a huge market potential for a materials provider. We are very happy that we not only found the solution to that issue but also were able to team up with such an amazing group of investors to fund the commercialization of this technology", Jan Blochwitz-Nimoth, CEO of beeOLED.
"As an early investor in the OLED space, we have seen many startups that aimed to solve this last major challenge of OLED displays. But beeOLED was able to convince us as they not only have the most promising solution but also the experienced team needed to bring such a disruptive technology to the market, especially with key experience in the OLED-materials field", Paul-Josef Patt, Managing Partner and CEO of eCAPITAL.
"Increasing the efficiency of the blue emitter in OLED displays is a key driver to reduce energy consumption in modern TVs, tablets and smartphones. Our investment into beeOLED is therefore in line with our mission to support ground-breaking deep tech startups for a more sustainable future", Tom van Vuren, Director at Innovation Industries.
"As the corporate VC of one of the largest OLED materials suppliers in the world, the potential of beeOLED's innovation was immediately clear to us. We are very happy to have such reputable investors join us on the journey to build the next OLED materials success story in Germany", Christian Patze of M Ventures.
Other news from the department business & finance
More news from our other portals
Something is happening in the chemical industry ...
This is what true pioneering spirit looks like: Plenty of innovative start-ups are bringing fresh ideas, lifeblood and entrepreneurial spirit to change tomorrow's world for the better. Immerse yourself in the world of these young companies and take the opportunity to get in touch with the founders.