KNAUER is one of the Top 100 companies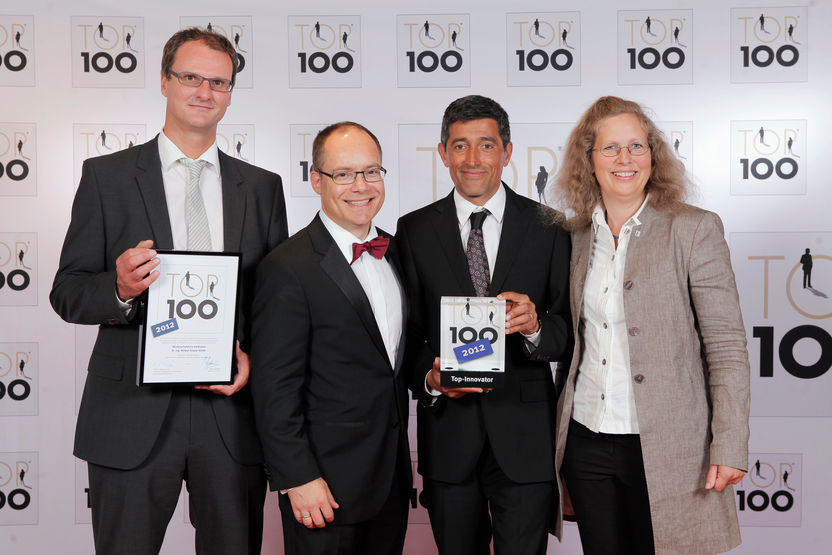 Knauer's staff members are required to make at least one major error every year. The thinking behind this is that companies that operate in a fast-changing market, as this Berlin-based manufacturer of laboratory instruments does, can't afford to be behind the times. On the contrary, they need to be daring when it comes to new technologies and projects. And who dares, makes mistakes. The company deliberately fosters a no-blame culture, particularly the senior managers who are completely open about their errors. Discussions with colleagues about how and why employees went wrong then take place during the annual employee development review. "Staff should be proud of their mistakes", is the reason managing director Dr Alexander Bünz gives for this process, "But they should also think about what they can learn from them."
KNAUER, which is in the Top 100 for the third time, didn't put a foot wrong when it radically restructured its innovation processes over the past two years. "That really shook us up and proved to be the launchpad for a lot of things," explained Bünz. For example, a new portfolio management tool and strict rules for development projects were introduced so that the milestones in the process from original idea to finished product are now precisely defined. Success is also visible to its employees. As head of logistics & production Stefan Leiser said: "The innovative ability of a company is often measured in terms of revenue from the sale of products introduced in the past three years. I have been working at Knauer for four and a half years and over 90 per cent of the devices that we currently produce were launched in that time."
Professor Nikolaus Franke and his team from the Vienna University of Economics and Business Administration have examined the innovations management systems used by 281 medium-sized German companies. The best of them receive the prestigious Top 100 award. Managing director Alexander Bünz was delighted to have won this accolade and emphasised that this achievement had been a team performance. "I see this award as a recognition of the work done by our staff. Their enthusiasm and efforts are the key driver behind our innovation. At the same time we have put in place the right processes to ensure that this creativity can unleash its full productive potential. Our success is a combination of these two factors."
compamedia – in collaboration with the Vienna University of Economics and Business Administration – presents awards to a total of 116 firms (no more than 100 in each of the three size categories), which include 51 domestic market leaders and 20 global market leaders. All of these companies together generated total revenue of approximately €8.1 billion in 2011. 100 of them achieved growth that exceeded the industry average – by an average of 20 percentage points – in the past three years. The prize-winning SMEs invested a total of €623 million in research & development and innovation processes in 2011 and plan to recruit almost 6,000 employees over the next three years, expanding their workforces by 12 per cent.
Other news from the department business & finance
More news from our other portals