Verified
Humidity analysers: ULTRA X 3011HQ moisture analyser
Moisture Analyzer with a Drying Temperature of up to 600 °C Saves Time and Costs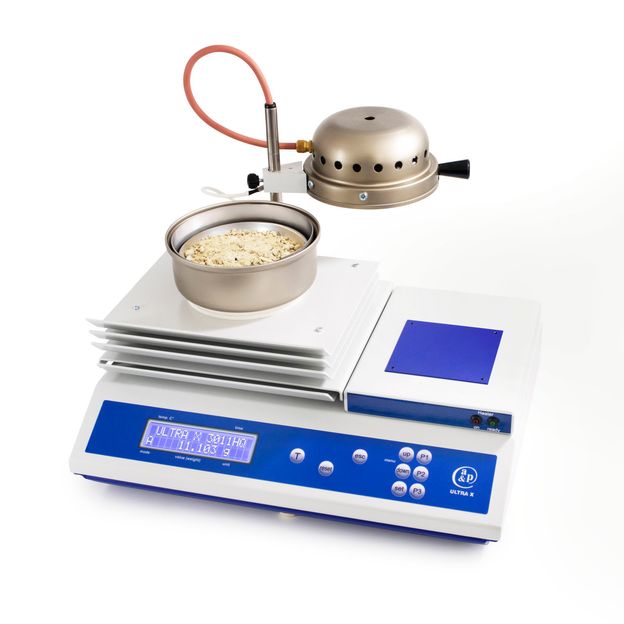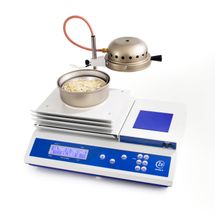 Fast heating up, error-free working, immediate measurement results
The ULTRA X 3011HQ moisture analyser is a special ULTRA X device for measuring moisture content at high temperatures for virtually all liquid, solid and paste-like substances. The moisture analyser works on the principle of substances being dried and weighed at the same time. Sample weights can range from 1 g to 220 g. This device's special design allows a drying temperature of up to 600 °C without affecting the performance of the integrated scales.
The ULTRA X moisture analyser eliminates any handling of samples between the lab kiln, scales and desiccator, thus preventing errors from occurring. As a result, readings are quicker and easier. Unlike the lab kiln, the moisture analyser does not need to be preheated for a long period of time and maintains its operating temperature, thus considerably reducing energy consumption. This saves time and money.
The drying temperature can be continuously adjusted from 120 °C to 600 °C. Moisture (loss of mass), solid matter (dry weight), atro (measurement of moisture as compared to dry weight), g/kg (o/oo) and residual weight can optionally be displayed during measurement. The automatic shut-off ends the measurement when a constant weight has been reached. A visual or acoustic signal shows measurement has been completed. The ignition of a sample does not pose any problem for this sturdy ULTRA X moisture analyser.
A printer for generating GLP printouts can be installed. The device already has a USB data interface.
Standard accessories include two reusable stainless-steel pans. To protect the pans, reasonably priced aluminium foil sheets are available as special accessories and can be shaped into suitable aluminium pans using the ULTRA X foil press.
For other special application areas, such as gypsum analysis, wood chips, brass chips etc, moisture analysers with drying temperatures ranging from 40 °C to 360 °C are available in the ULTRA X production and supply range.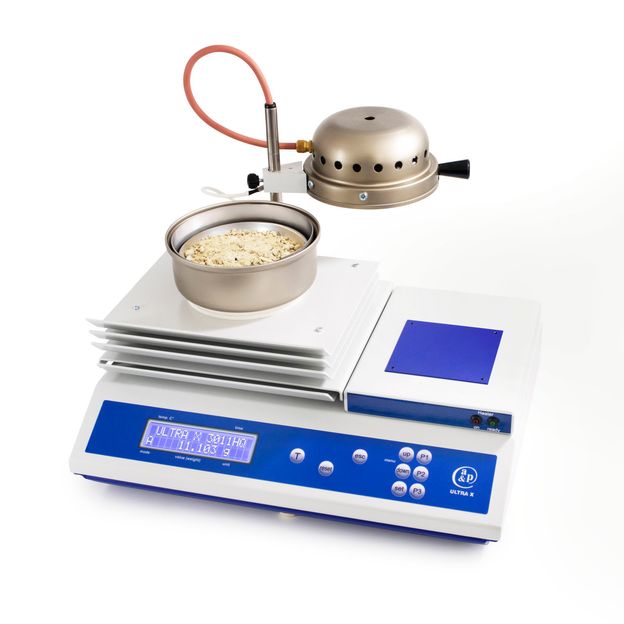 Request product information now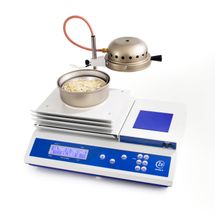 Humidity analysers: ULTRA X 3011HQ moisture analyser
Moisture Analyzer with a Drying Temperature of up to 600 °C Saves Time and Costs
Find more humidity analysers and related products