9 Points to Ensure Accurate and Reliable Data
Data integrity is important everywhere

We live in a world overflowing with data. Data integrity refers to the accuracy and consistency of data over its lifecycle and should be thought of as a whole system. Analyzing data to achieve the right repeatable results involves proper data governance, data management, data security and much more.

All laboratories must think about it

Laboratories, universities and companies are working intensively to improve data management and data integrity in their daily work. Connectivity with modern technology such as WiFi, Ethernet or Bluetooth between lab equipment, lab technicians and students is playing a key role.

Handwritten versus electronic documentation

Data can be collected by hand or in an electronic format. Irrespective of the method, it's essential that records are original. Manually-recorded data that need to be transferred into a spreadsheet and then analyzed with non-attributable information pose a problem. Likewise, the validity of data will be compromised when employees sign on behalf of others, data are not complete and/or records aren't secured. Data integrity is a challenging topic!

Ensuring data integrity with ALCOA+

Based on the core principles of 1ALCOA and 2ALCOA+ (data must be Attributable, Legible, Contemporaneous, Original, Accurate, Complete, Consistent, Available and Enduring) we're developed an A2 poster to ensure good data integrity in every laboratory. The Data Integrity ALCOA + principles come from the U.S. Food & Drug Administration and are designed to overcome the challenges in maintaining data integrity, particularly with electronic records.

In order to meet regulatory requirements, your laboratory data – printed or electronic – must be:


Attributable – Who performed an action and when?
Legible – Can you read the data file throughout the life cycle?
Contemporaneous – Documented at the time of the activity.
Original – Original record or a certified copy.
Accurate – No errors or editing without documented amendments.
Complete – All data including any test, repeat or re-analysis performed.
Consistent – All elements of the analysis such as the sequence of events follow on and are date or time stamped in the expected sequence.
Enduring – Recorded in laboratory notebooks or in validated systems.
Available – Can be accessed for review and audit or inspection over the lifetime of the record.
White Paper classification
Download white paper now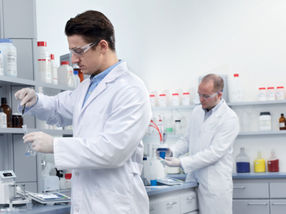 Data Integrity Presents Challenges Everywhere
9 Points to Ensure Accurate and Reliable Data

All about Mettler-Toledo
You may also be interested in these white papers