RULAND Engineering & Consulting

Verified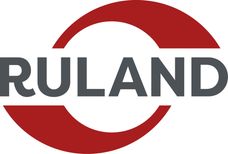 RULAND Engineering & Consulting GmbH
Process Equipment and Systems: The Experts when it comes to Liquids

About RULAND Engineering & Consulting
Ruland Engineering & Consulting offers customized process systems for the production of beverages and foods. Our know how is used when production and the handling of liquids place high demands to the relevant process technology. Ruland Engineering & Consulting GmbH plans and builds process systems for all steps of product treatment. These systems are perfectly adapted to the requirements of product, country, buildings and operator. Ruland offers overall solutions for process engineering with flexible production units, for example for differing batch sizes or products with increased demands. The Ruland solutions include consulting, planning and engineering, realization, automation and maintenance service.

Ruland manufactures their process technology in Germany and supplies it all over the world. This can be an individual unit or a complete process. Basis for the design of the systems is the company's know how in the handling of liquids for any requirement during the process system's life cycle. The profound knowledge of the engineers is also used for the development of special units or new processes. State of the art automation concepts, also customized to the individual requirements, as well as services features as maintenance and repair and the supply of spare parts are part of the scope. By the in-house manufacture of both process- and electro-technical devices, Ruland assures a high performance quality.

The company started in the year 2000 and is managed by its owners. Today, Ruland has 330 employees and subsidiaries in Germany, Poland, Russia and is represented in Brazil.
Facts about RULAND Engineering & Consulting
Facts about RULAND Engineering & Consulting
Focus : Manufacturer
Employees: 201-500
Industry : Production technology
Certifications
Certifications
DIN EN ISO 9001
DIN EN ISO 45001
RULAND Engineering & Consulting Products in the Spotlight
Product portfolio of RULAND Engineering & Consulting
Product portfolio
commodity management software
cross-flow titration systems
dead-end filtration systems
Process technology planning
shell-and-tube heat exchangers
warehouse management systems
Here you will find RULAND Engineering & Consulting GmbH