Start-up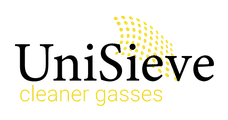 UniSieve Ltd
About UniSieve
UniSieve Ltd is a Switzerland-based cleantech company originating from ETH Zurich. We provide advanced membrane molecular separation solutions for a wide range of applications of various scales. Our priority is to supply you with a unique separation solution that is well compatible with your existing infrastructure and standards and effectively contributes to your sustainable economic and ecologic benefit.

Our platform technology enables a unique combination of various molecular sieves and polymeric membranes, yielding reliable separation solutions. This innovative membrane technology has been developed since 2013 at the Institute of Chemical and Bioengineering of ETH Zurich.

UniSieve Ltd offers unique molecular sieving membranes adding a new dimension to the world of separation. UniSieve membranes are mechanically stable and flexible, allowing their integration into standard membrane modules. A further advantage of the UniSieve platform technology is its broad applicability to many types of polymer-molecular sieve combinations, enabling the separation of various gasses and liquids.
Facts about UniSieve
Facts about UniSieve
Founding: 2018
Focus : Manufacturer
Employees: 1-10
Industry : Chemistry
Product portfolio of UniSieve
Here you will find UniSieve Ltd