INDRESMAT SL
Driving High Performance & Sustainability to Construction Plastics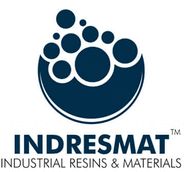 Profile
INDRESMAT is a chemical start-up at early stage that has designed an innovative and disruptive extrusion technology for processing of thermoset PUR (Polyurethane). This new technology will enable new products for construction & industrial markets to be used in applications with high technical requirements. The products to be manufactured will incorporate new advantages of plastic thermosets mainly related to their great resistance to temperature, chemical agents and to mechanical stress.
Innovation
Vision
INDRESMAT is an International Chemical Start-up with a broad know-how in polymers (processing, formulation, product innovation) that is disrupting in the Construction Market with High Performance plastic materials called Thermoset Polyurethanes (PUR).
Innovation
Polyurethane (PUR) is a co-polymer made of two different basic units (polyols and polyisocyanates) with multiple available combinations, making this material highly versatile with a great potential to be implemented in the construction market as structural material. PUR is also a high-performance plastic and it is a well-known material due to its excellent thermal, mechanical and chemical properties with the largest number of different applications used in many sectors. PUR has also the highest potential renewable content (up to 90%) with the greatest production capacity for bio-based raw materials of all plastics (>2.000 Mtons/y).
Product portfolio
H

igh-performance plastics

P

ipes