AOMS Technologies

Start-up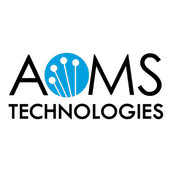 AOMS Technologies Inc.
About AOMS Technologies
AOMS Technologies Inc. offers a fully integrated optical sensing technology using fiber optics to empower industries with uninterrupted monitoring of multidimensional performance data.

AOMS offering is an end-to-end hardware/software solution integrated with state-of-art Industrial Internet of Things (IIoT).

Our products are developed mainly for harsh environments and hard-to-access locations where conventional electronic sensors fail, lose performance, or cannot be effectively deployed. We serve customers in environmental, industrial asset management, oil and gas, process industry, and infrastructure monitoring.
Facts about AOMS Technologies
Facts about AOMS Technologies
Founding: 2014
Focus : Manufacturer
Products from AOMS Technologies
Here you will find AOMS Technologies Inc.
1