Start-up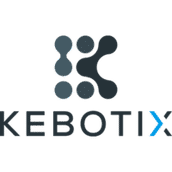 Kebotix, Inc.
About Kebotix
The Kebotix self-driving lab combines data and AI with robotics to discover and create advanced chemicals and materials at a faster rate and at the push of a button.

Kebotix offers inventive solutions that create new, disruptive chemistries and materials at a rapid pace while reducing costs. Our innovations enable rapid discovery of new materials to help meet the world's global challenges.
Facts about Kebotix
Facts about Kebotix
Founding: 2017
Focus : Service
Industry : Chemistry
Product portfolio of Kebotix
Product portfolio
Here you will find Kebotix, Inc.