Brooks Instrument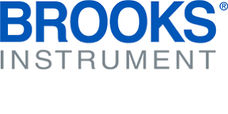 Brooks Instrument GmbH
Beyond Measure

About Brooks Instrument
Precise process control is your key to success: Accurate measurement of your processes is the first step to increasing your production above average and optimally supporting your research and development.

Brooks Instrument enables you to control processes with the utmost precision. This has made us the world's leading supplier of precision fluid measurement and control technology. For the special requirements of chemical and petrochemical production processes, we offer you first-class solutions for highly accurate results.

Reliability, long-term stability, repeatability and durability are the hallmarks of our flow measurement and control equipment. Combined with REACH, ROHS and ATEX certifications, this makes Brooks Instrument your reliable partner.

With our service and sales location in Dresden, we support you in all matters of process technology. From special solutions and specifically selected materials to regular calibrations, we provide the full range of service and support. Please contact us: We will be happy to advise you.

You too can benefit from innovations that take your measurement and control technology to a new level of flexibility and precision. Our technical solutions meet the highest quality and safety requirements.
Facts about Brooks Instrument
Facts about Brooks Instrument
Certifications
Certifications
DIN EN ISO 9001
DIN EN ISO/IEC 17025
Products from Brooks Instrument
Here you will find Brooks Instrument GmbH
1