Start-up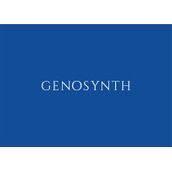 GenoSynth GmbH
About GenoSynth
GenoSynth GmbH is a "Chemistry-R&D" company located in Berlin-Adlershof - the City of Science - the largest science and technology park in Germany.

Led by a team of experienced scientists and business developers, we offer our professional expertise and services in chemical research and synthesis of organic compounds.

Our customers are excited by our rapid delivery and outstanding support.
Facts about GenoSynth
Facts about GenoSynth
Founding: 2018
Focus : Service
Here you will find GenoSynth GmbH
1